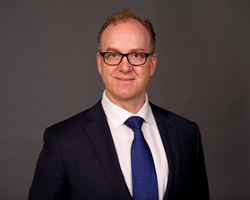 "Millennial investors also tend to have a very clear idea of what, for them, constitutes SRI, and they want their wealth to be managed, analyzed, and reported based on their own unique preferences – not a one-size-fits-all."
CHARLOTTE, N.C. (PRWEB) June 04, 2018
According to a recent study by Spectrem Group, almost half (49%) of Millennials with a net worth of more than $1 million cite social responsibility as a factor in in their choice of an investment.1 "These investors," said Craig Pearson, CEO of Private Wealth Systems, Inc., "see socially responsible investing (SRI) as a way they can use their wealth to make a positive and lasting impact on causes that are personal to them." Pearson, whose financial technology company allows investors and advisors to create their own personal SRI classifications at the holding, account, entity, portfolio, manager, and custom group level, added, "Millennial investors also tend to have a very clear idea of what, for them, constitutes SRI, and they want their wealth to be managed, analyzed, and reported based on their own unique preferences – not a one-size-fits-all. They expect their wealth managers to engage them on a personal level to understand what they deem to be socially responsible and why, and then have their reporting reflect those unique views regardless of financial complexity."
Investors' interest in SRI is rooted not only in a desire to improve the world for themselves and their descendants, but in a belief that responsible corporate behavior is good business and thus a good investment. A growing body of research supports this idea; a recent report from Morgan Stanley suggests that companies that think beyond the bottom line and take into consideration environmental and social concerns may actually be stronger and more competitive in the long run.2 A more detailed study conducted by the Harvard Business School in 2015 reported flatly that firms making investments on material environmental, social, and governance issues outperform their peers in the future in terms of risk-adjusted stock price performance, sales growth, and profit margin growth.3
High-net-worth Millennials, aware of these doing-well-by-doing-good dynamics, increasingly look at philanthropy and investment through a single lens. Hyatt Hotel heiress Liesel Pritzker Simmons, for example, seeks out investments that both offer market-rate returns and have a positive effect on society and the environment. "Financially, it's sensible risk mitigation," she said. "Our philanthropy becomes far more efficient if we don't need to undo damage done in our investment management." In keeping with this approach, three years ago Simmons helped launch "The ImPact," a network pledging to "create measurable social benefit" through its investments. The ImPact now has over 125 signatories, with an average net worth of around $700 million.4
The popularity of socially responsible investing, noted Pearson, does not make it a particularly easy strategy to carry out. Although managed funds and exchange-traded funds are being heavily marketed as reflecting environmental, social, and governance-related values, many of these funds contain investments that would surprise—and displease—many SRI-conscious investors, while others include companies that have not been socially responsible in the past. Experts maintain that if you want to be a socially conscious investor, you have to take an active personal role in determining your investment portfolio.5
"Our software platform was designed to create a conversation between wealth owners and wealth managers to personalize how sophisticated wealth is managed. Whether it is SRI, risk, or investment themes, wealth should be managed based on each investor's personal views," Pearson said. "What is socially responsible to me may not be socially responsible to you. What I deem as a risky investment you may deem as conservative. Advancements in technology has allowed for a level of personalized engagement that was not possible even a few years ago."
The company's reporting system is tailor-made for socially conscious Millennial investors and their family offices and other wealth managers and advisors. Only Private Wealth Systems allows individuals to categorize individual investments with personal classifications, so that they can determine what is and is not socially acceptable to them for investment purposes.
About Private Wealth Systems, Inc.
Private Wealth Systems, a global financial technology and data management company, provides a cloud-based consolidated investment reporting platform that captures, consolidates, cleanses, calculates and presents actionable investment insight across complex, multi-asset, multi-manager, multi-jurisdictional wealth. With clients in the Americas, Europe and the Middle East, Private Wealth Systems enables asset managers to reduce their operations and technology costs while providing a modern personalized user experience to sophisticated investors. The company was named a FinTech20 Top Technology Company to Watch in 2017 and a FinTech50 Top Innovator in 2018. For more information, visit https://www.privatewealthsystems.com.
1. Connett, Wendy, "Socially Responsible Investing: How Millennials are Driving It," Investopedia, April 17, 2017
2. Matthews, Joseph, "Market Matters: Sustainable investing can reap rewards on multiple levels," Stamford Advocate, February 12, 2018.
3. Serafeim, George, "The Type of Socially Responsible Investments That Make Firms More Profitable," Harvard Business Review, April 14, 2015.
4. "Sustainable investment joins the mainstream," The Economist, November 25, 2017.
5. Foster, Elyse, "Due Diligence Needed in Socially Responsible Investing," Investopedia, April 25, 2018.