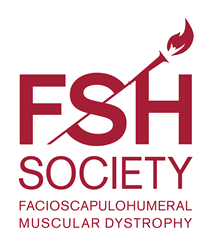 BOSTON (PRWEB) June 04, 2018
Today, The FSH Society, the world's largest research-focused patient organization for facioscapulohumeral muscular dystrophy (FSHD), announced the third annual World FSHD Day taking place on Wednesday, June 20, 2018, in a global effort to raise awareness for the disease.
On World FSHD Day, the FSH Society and its fellow FSHD advocacy organizations around the world will ask individuals with FSHD, their families, and supporters from across the globe, to come together in various ways to raise awareness for FSHD.
For this year's World FSHD Day, the FSH Society will build upon its 2017 Orange Slice Selfie campaign by asking supporters to post a photo of themselves to social media using an orange slice in place of their smile with the official hashtag #WorldFSHDDay. The campaign is designed to stand out on social media by combining the event's official color, bright orange, with an eye-catching image representing a symptom experienced by many patients—loss of the ability to smile.
In addition to the Orange Slice Selfie Campaign, the Society has created a moving video for supporters to share with friends, family and others that are curious about FSHD.
The Society is further promoting awareness by encouraging supporters to reach out to their local Department of Public Works to light up notable landmarks orange and share the images on social media. Boston's iconic Zakim bridge is set to light up orange to recognize the day. Additionally, supporters are encouraged to write to their state and local governments to issue proclamations and recommend that the day be observed in an appropriate manner by the people. For more information and tips on how to present these asks to your local officials, please access the FSH Society's World FSHD Day media toolkit.
"Over the past few years, we have made notable strides globally that have brought us closer to our collective goal of better treatments and ultimately a cure for FSHD, but we are just at the tipping point," said Mark Stone, chief executive officer of The FSH Society. "World FSHD Day is a day to celebrate these successes and raise awareness for future efforts in order to ensure FSHD patients and families know they are not alone and that we are accelerating the development of treatments and enlarging and activating our community in these efforts."
FSHD is among the most prevalent of the nine primary types of muscular dystrophy affecting adults and children. The genetic disorder is estimated to affect 870,000 individuals worldwide and causes progressive weakness, typically in the face, shoulder blade, arms, legs, and torso, but may affect almost any skeletal muscle in the body. There is currently no treatment or cure and approximately one-quarter of patients become dependent on wheelchairs.
To learn more about World FSHD Day and to see where an event is occurring near you, visit https://www.fshsociety.org/. To learn how you can join in to spread awareness to World FSHD Day, check out our media toolkit with more information on how to participate in various ways and spread the world on social media by using the hashtag #WorldFSHD. To watch and share the video, please visit: https://www.youtube.com/watch?v=2GOgTBvu-GY
# # #
About the FSH Society
The FSH Society is the world's largest research-focused patient organization for facioscapulohumeral muscular dystrophy (FSHD), one of the most prevalent forms of muscular dystrophy. We have catalyzed major advancements and are accelerating the development of treatments and a cure to end the pain, disability, and suffering endured by one million people worldwide who live with FSHD. The FSH Society has transformed the landscape for FSHD research, and is committed to making sure that no one faces this disease alone. The Society offers a community of support, news, and information through its website at https://www.fshsociety.org.
Press Contacts:
June Kinoshita
The FSH Society
781.301.6649
june.kinoshita(at)fshsociety.org
Becca Giller
SHIFT Communications
617.779.1854
FSHSociety(at)shiftcomm.com