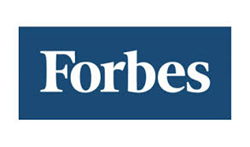 I was honored to be invited to such an exclusive event and be considered a top contributor to Forbes.com
NEW YORK (PRWEB) May 31, 2018
Adam Bergman – IRA Financial Group Partner – was invited to attend the Forbes Money & Markets Top Contributor Workshop in NYC on May 23, 2018. The workshop and networking event was for the top contributors to Forbes.com. "I was honored to be invited to such an exclusive event and be considered a top contributor to Forbes.com," stated Adam Bergman.
According to Mr. Bergman, "the Forbes workshop was a great opportunity to meet with Forbes editors, staff and your fellow contributors."
 
Adam Bergman, IRA Financial Group partner is a frequent contributor to Forbes on the topic of self-directed retirement plans and taxation. Mr. Bergman has written close to 100 articles for Forbes.com over the years. In addition, Mr. Bergman has written seven books the topic of self-directed retirement plans, including, "How to use Retirement Funds to Purchase Cryptocurrencies, "The Checkbook IRA", "Going Solo," Turning Retirement Funds into Start-Up Dreams, Solo 401(k) Plan in a Nutshell, Self-Directed IRA in a Nutshell, and in God We Trust in Roth We Prosper.
To learn more about the IRA Financial Group please visit our website at http://www.irafinancialgroup.com or call 800-472-0646.