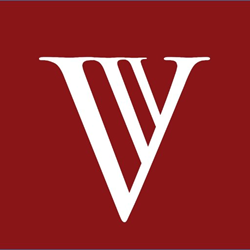 "Religion is not for the dumb and science is not for the evil."
LONDON (PRWEB) June 02, 2018
Veritism is a non-profit brand of The Omega Project (TOP). Its goal is to bridge the gap between real open-minded science and religious faiths as it sees no rational contradiction between those two.
Our founder has stopped psychological warfare operations at a Pride Parade event in 2013 causing violence and perhaps contributed towards helping humanity avoid open nuclear conflict between NATO and Russia in 2014 during the Ukraine crisis. Now, the same advanced marketing knowledge that we also get from research projects such as HolaMind http://www.holamind.com we focus on two main goals:
1. Helping scientists fight prejudice against science but also stifle fake science stemming from closed minds and bitter hearts of many scientists
2. Helping religious leaders fight bitterness and fake empathy but also limit bigots who are full of evil and only want to do harm to others in the name of 'faith'
We came to Macedonia to fight fake news that started when our know-how was stolen, twisted and used for evil. We now choose carefully who uses our knowledge and technology so we started a project called TechEthic (http://www.techethic.org) that should increase the ethics among scientists, who based on historical evidence and our own experience, should choose carefully what they create and for whom.
We have just set up our marketing HQ in Ohrid, Macedonia, a place where Slavic literacy started to spread in the mid 9th century.
Academic and pious organizations can use the Veritism logo and know-how to show they see no contradiction between real science and faith and support their eventual convergence. Institutions and individuals who see no contradiction between science and faith and choose to create value ethically, can apply to join at http://www.veritism.org/member
Applications would be considered on case by case basis. For more information applicants can also anonymously contact the founders in the Telegram channel http://www.t.me/veritism