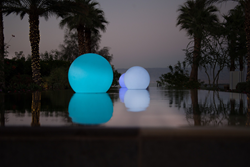 RANCHO MIRAGE, Calif. (PRWEB) June 01, 2018
As the triple-digit weather becomes more and more frequent, it is fair to say that summer has arrived in the Palm Springs Valley. At The Ritz-Carlton Spa, Rancho Mirage, the rising temperatures bring exclusive treatments just in time for the season.
As the premier luxury day spa in Greater Palm Springs, The Ritz-Carlton Spa, Rancho Mirage has continuously offered exceptional experiences to coincide with the changing seasons. This summer, specialty treatments will be available for travelers and locals alike from June 4th to September 30th.
The perfect summer indulgence is comprised of soothing aromatherapy, light to moderate pressure, and a blend of revitalizing essential oils. The Relaxation Swedish Massage provides 50 minutes of renewing bliss, designed to relieve tension and stress. This rejuvenating massage can be enjoyed Monday through Thursday for $130, and Friday through Sunday for $155.
For additional exclusive summer treatments, such as the Custom Facial, Hydrating Body Scrub, and Refresher Facial, visit The Ritz-Carlton Spa, Rancho Mirage online or call (760) 202-6170.
Make health and wellness part of your routine and inquire about Spa Memberships. With complimentary access to their renowned spa facilities, members can cool down this summer in the revitalizing and healing steam rooms, plunge pools, dry saunas and hot tubs, along with indoor/outdoor relaxation lounges and sundecks.
24-hour access to a state-of-the-art fitness center as well as daily fitness classes are also benefits members can enjoy. For on-property shopping and dining, Spa Memberships include savings on Spa Boutique items, The Edge Steakhouse, State Fare Bar & Kitchen, and Air Pool Bar. For additional information on Spa Memberships, please contact Spa Sales at 760.202.4403.