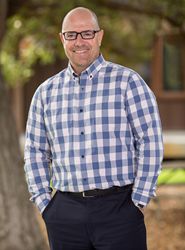 Mike is a great addition to the team and will help guide the Rancho Mission Viejo family as we look to the future.
(PRWEB) June 04, 2018
Rancho Mission Viejo today announced the appointment of Michael Balsamo as Senior Vice President of Governmental Relations for this family-owned, fully-integrated land ownership and management company.
As the Senior Vice President of Governmental Relations, Balsamo is responsible for interfacing with local and regional jurisdictions to oversee the planning and entitlement for community development and major infrastructure including schools, public safety facilities, transportation, water and other vital facilities and services for Rancho Mission Viejo (The Ranch).
"We're thrilled to welcome Mike Balsamo to The Ranch family," said Tony Moiso, Chairman of Rancho Mission Viejo LLC, stewards of the historic Rancho Mission Viejo cattle ranch and master planner/developer of the Rancho Mission Viejo community. "We have a wonderful team here on The Ranch, who have, for decades, worked together to establish great communities while keeping true to the values and traditions which have come to define The Ranch. Mike is a great addition to this team and will help guide the Rancho Mission Viejo family as we look to the future."
Prior to joining Rancho Mission Viejo, Mr. Balsamo was the Chief Executive Officer for the Building Industry Association of Southern California. Beginning in 2016, he led BIASC in advancing its mission to be the single voice of building and development in Southern California, championing the interests of its more than 1,100-member companies encompassing four regional chapters including Orange County, Los Angeles/Ventura, Riverside/Imperial, and San Bernardino Counties.
He has committed his career to balancing development needs and environmental considerations, with more than 25 years of experience in land use planning and real estate development in both the public and private sectors, including serving as a land planner for the cities of Irvine and Lake Forest and for the County of Orange. Balsamo also worked as a consultant to Irvine Company, Retail Properties Division serving as a project manager for numerous shopping center developments on the Irvine Ranch. From 2002 to 2005, he served as BIA/OC's Deputy Executive Officer of External Relations & Director of Governmental Affairs. He then transitioned to Lennar Homes where he oversaw the development of new home communities in Orange County, most notably on the former USMCAS Tustin property prior to becoming the Manager of OC Planning at Orange County Public Works in Santa Ana.
Rancho Mission Viejo is responsible for the ranching, farming, planning, real estate development, and financial operations of the 23,000-acre Rancho Mission Viejo in unincorporated South Orange County, CA. Since 1882, members of the O'Neill/Moiso family have owned and managed the historic Rancho Mission Viejo, which is the last working cattle ranch in Orange County and encompasses the largest new master-planned community in California. Under the leadership of Tony Moiso and his family, portions of The Ranch now include the family-developed cities and communities of Ladera Ranch, Las Flores, Mission Viejo, and Rancho Santa Margarita.
Today, nearly 75% of the remaining 23,000 acres of The Ranch are being preserved as open space through The Reserve at Rancho Mission Viejo, with approximately 25% of The Ranch being developed into multiple inter-generational mixed-use villages within a single community called Rancho Mission Viejo.
At build-out, Rancho Mission Viejo is expected to provide 14,000 homes (including up to 6,000 homes for 55-plus residents), approximately five million square feet of non-residential uses including shopping, dining and employment centers, as well as numerous sites for clubhouses, community farms, parks, schools, civic uses, child care centers, and places of worship.