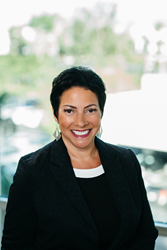 "We are excited to have Dorthy as a member of our board," said Timothy L. Anderson, AACUC Chairman.
ATLANTA (PRWEB) June 03, 2018
The African-American Credit Union Coalition (AACUC), announced that Dorthy Mack, Senior Vice President, Northwest Division Executive, for financial technology provider CO-OP Financial Services, was appointed to the AACUC Board of Directors on May 8, 2018. "We are excited to have Dorthy as a member of our board," said Timothy L. Anderson, AACUC Chairman. "She brings a wealth of knowledge and relationships in the credit union industry and will be a valuable addition to our team."
Mack is an experienced financial services relationship executive and manager, with over 30 years of proven results in card services, payment processing and management. Her extensive background includes: client relations and consulting, card services portfolio management, vendor management, team management, working with group service providers, contract negotiations, consultative sales, and card center operations. Most recently Mack led a team of account executives a large CUSO that provided excellent customer service to their Top 40 credit unions and board members. She also spent 23 years at First Data as Vice President over the west region and STAR Network relationship teams. As an individual contributor, Mack was responsible for the partnership between CO-OP FS and First Data/STAR.
"I am honored to join the AACUC board", Mack said. "AACUC is a leader for diversity and inclusion in the credit union industry, and I look forward to sharing my experiences and contributing to the future direction and growth of the organization." Mack is passionate about diversity and inclusion and is working to create a west coast based chapter of the AACUC. Mack holds a degree in Criminal Justice from Pierce College in Washington.
About AACUC
The AACUC was created to increase the strength of the global credit union community. In 2003 the AACUC became a 501c3 non-profit organization. Over the years, AACUC has grown and is ever changing to meet the needs of the dynamic credit union community which it serves. The organization is all-encompassing for individuals (professional and volunteers) in credit unions, insurance, regulators, consultants and other entities in the credit union industry.