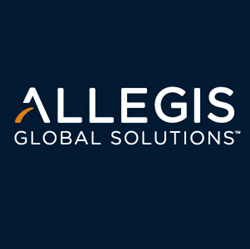 "IGNITE has been transformative in the way that our customers connect with candidates, particularly within the APAC region ... The Stevie Award really reinforces AGS' continual commitment to innovation, both in Asia Pacific and around the world." - Alfonso Nunez, AGS Managing Director, APAC
HONG KONG (PRWEB) June 01, 2018
Allegis Global Solutions (AGS), a leading provider of global talent acquisition and workforce solutions, announced today that it has been awarded a Stevie Award for Innovation in B2B Products in the APAC region in recognition of its IGNITE solution.
This highly prestigious industry honor recognizes IGNITE as being among the most innovative – and disruptive – recruitment and employer branding solutions in an increasingly crowded and competitive marketplace. This award also marks the first time AGS has been honored with a Stevie in the Asia-Pacific region, underscoring the emergence of AGS as one of the top talent solutions providers within this crucial region.
"We launched IGNITE in response to what we were seeing in the marketplace: candidates increasingly treating jobs like products; they research companies and positions through multiple sources and build their perception of a company from the available data they have. IGNITE disrupts that shift," said Emma Austin, Director, Research and Sourcing, APAC.
The IGNITE solution is a strategic recruitment marketing platform designed to provide recruiting teams with cutting edge tools and technologies for attracting, engaging and converting top talent across the entire hiring process, from initial contact to onboarding and beyond.
IGNITE programmatically interprets, develops and amplifies employer brands, helping companies create highly compelling, highly targeted recruitment marketing campaigns and relevant messaging to reach prospective candidates across disparate platforms, networks and mediums, from video and social media marketing to job posting distributions.
Powered by powerful brand tool kits, unified recruitment marketing campaigns, enhanced job descriptions, career microsites, customized communication and digital onboarding portal, IGNITE seamlessly delivers consumer grade digital marketing experiences to job seekers, resulting in improved candidate experiences and better recruiting outcomes.
"IGNITE has been transformative in the way that our customers connect with candidates, particularly within the APAC region" said Alfonso Nunez, APAC Managing Director of Client Services for AGS. "It's given us a way to help companies go beyond simply posting jobs and filling reqs to actually telling stories, engaging with talent and positioning our clients as employers of choice more top employees choose. The Stevie Award really reinforces AGS' continual commitment to innovation, both in Asia Pacific and around the world."
About The Stevie Awards:
The Stevie® Awards are the world's premier business awards created in 2002 to honor and generate public recognition of the achievements and positive contributions of organizations and working professionals worldwide. In short order the Stevie has become one of the world's most coveted prizes. There are seven Stevie Awards programs, each with its own focus, list of categories, and schedule.
The Asia-Pacific Stevie Awards are open to all organizations in the 22 nations of the Asia-Pacific region. Winners of this year's APAC Stevie Awards were announced during Stevie Award Ceremony in Hong Kong on 1st June.
#####
About Allegis Global Solutions:
Allegis Global Solutions is a leader in global talent solutions. To date, we support clients in more than 60 countries through regional hubs, matching our great people with businesses seeking to optimize their permanent and contingent workforce.
We deliver scalable, flexible and customized solutions, shaped around your unique business requirements and culture. We draw upon decades of industry expertise and market insight to design strategies that work. We develop innovative tools, products and processes that deliver the results you seek. And we do all this better than anyone else.
Our passion for talent is the driving force behind everything we do. We live to match exceptional organizations with outstanding people. By creating a culture devoted to great talent, we can deliver client-focused solutions that make a difference for your business.
To learn more about Allegis Global Solutions, visit http://www.allegisglobalsolutions.com or follow @AllegisGlobal on Twitter.
Media Contact:
Matt Charney, Chief Content Officer
mcharney@allegisglobalsolutions.com
Phone: 213.219.0927
Craig Fisher, Head of Global Marketing
wfisher@allegisglobalsolutions.com
Phone: 214.394.0909