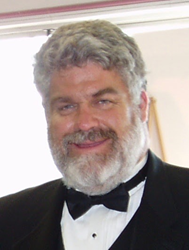 "Mandates like this hurt rather than help and basically just gives the industry an ability to say 'they complied'—yet this has ZERO value for price transparency. It is the ultimate in price obscurity."
PORTSMOUTH, N.H. (PRWEB) June 04, 2018
At the heart of the ongoing healthcare industry upheaval is an increasing demand for price transparency from healthcare consumers. The current unsatisfactory system often leaves employers and individual consumers holding the bill for tremendous medical costs, including high premiums and surprise medical bills. Progress toward price transparency is stalled as healthcare providers and insurance companies continue to dance around the issue—and at this point, it's clear that the ongoing rhetoric will do nothing to actually help bring healthcare costs down. Proposed legislative solutions threatening to force providers and third-party payers to be transparent in their pricing, says industry leader MyMedicalShopper, is meaningless. Connecting consumers with medical price transparency tools that allow them to weigh all options, at all price points, before seeking the care they need is what will reset the healthcare market.
"Many believe this won't be fixed without healthcare price legislation—however that is exactly what won't fix it. Mandates like this hurt rather than help and basically just gives the industry an ability to say 'they complied'—yet this has ZERO value for price transparency. It is the ultimate in price obscurity," said Mark Galvin, president and CEO of MyMedicalShopper.
Americans are already used to consumer-based pricing models in the vast majority of other service industries. Now, patients expect their experiences with healthcare providers to mimic the experiences they have in the retail space.(1) This is especially true for individuals with high-deductible insurance plans, which make up 36% of all people under the age of 65.(2) Whether insurance is obtained through employer-sponsored coverage or privately on the healthcare exchanges, people with high deductibles want to be able to compare their options for healthcare based on price, in addition to quality and convenience.
"Normally, if you lower the price, you get more customers—that's called price elasticity. But in healthcare, that's never been true. There's so much secrecy around the pricing and the third-party payer pays the bill, so you never even know what was paid on your behalf. This creates a very distorted marketplace," said Galvin.
But healthcare providers and third-party payers continue to muddy the waters, even as they claim they want to help. This rhetoric stalls progress toward solutions that would increase price transparency and drive healthcare spending down. Some healthcare organizations, such as the Federation of American Hospitals (FAH), suggest insurance companies should be the primary point of contact for pricing options and other information related to coverage.(3) But insurance companies claim they can't offer transparent prices for policy holders because providers refuse to give up that information.
When providers are challenged to provide consumers with pricing up front, many reasons are cited as to why this is impossible. Providers note that healthcare costs, including high insurance premiums, are based on a variety of factors, including:(3)

Provider wages and labor
Medication costs
Medical equipment and supplies
Utilities
Patient volume
Overall patient health
"Social goods" shared by all patients, including caring for uninsured and underinsured individuals and 24/7 availability of care
Of course, while these factors all contribute to the cost of healthcare, none of them actually stand in the way of providers sharing up-front pricing for medical care with consumers, according to Galvin.
"This back-and-forth between providers and insurance companies is getting us nowhere, except further into financial trouble. The ongoing rhetoric ultimately impacts all Americans, including employers who provide health insurance to their employees and individuals who purchase their own insurance coverage," says Galvin. "When you shine a light on pricing, you start to see a more normal market dynamic."
Legislation is a long and slow process—intentionally—with less than 10% of proposed bills actually becoming laws. Remember, before a bill becomes a law it must pass both houses of Congress and signed into law by the President—and it must be passed during the same congressional session of its proposal, a period of one year. If not, it is dropped, and can only be revived through reintroduction and going through the whole process again. (4)
So while only a few legislators are just beginning to take steps to hold providers and third-party payers responsible for giving consumers a clear idea of what their healthcare will cost, putting this into effect, if ever, is another long road ahead. In Colorado, a new bill took effect on January 1, 2018 requiring healthcare providers and facilities to make prices for common healthcare services available to the public,(5) yet Galvin says the way the law is written, this is just obscuring the truth of a situation with misleading or irrelevant information.
"The prices they are publishing, (i.e., "charged amounts"), are not related to the amount anybody actually pays. Education by grassroots, debunking the lies, and empowering consumers and employers—not lobbyists—to take action to bring healthcare to the level of consumerism is what is needed."
MyMedicalShopper offers real-time price transparency applications for consumers and employers to compare healthcare prices in their area so they can choose the service that's right for them…and their wallets.
When consumers have the ability to know in advance what something is going to cost, and they have aligned financial incentives, they will act—no question.
About MYMEDICALSHOPPER:
MMS Analytics, Inc. dba MyMedicalShopperTM is a big data company with big dreams for healthcare. Co-founder and CEO Mark Galvin gave rise to the company out of the need to provide consumers and companies who provide healthcare benefits to their employees with transparency — the leverage needed to make solid decisions on their healthcare and improve their quality of life. Consumers previously ignorant of price variations in procedures and testing utilize real-time health insurance plan pricing information that makes it possible to choose care based on price, quality, and convenience. Experts document that as much as $1 Trillion could be slashed annually from the cost of healthcare in the U.S. just through careful shopping. Their goal is to transform the healthcare industry into a fair market for consumers. For more information visit http://www.MyMedicalShopper.com.
Media Inquiries:
Ash Richardson
JoTo PR
727-777-4621
http://www.JoToPR.com
Sources:
1. Price Transparency Crucial to Healthcare Consumerism Success. RevCycle Intelligence. https://revcycleintelligence.com/news/price-transparency-crucial-to-healthcare-consumerism-success
2. Health Insurance Coverage: Early Release of Estimates From the National Health Interview Survey, January-March 2015. National Health Interview Survey Early Release Program. https://www.cdc.gov/nchs/data/nhis/earlyrelease/insur201508.pdf
3. Industry Orgs Express Concerns with Healthcare Price Transparency. RevCycle Intelligence. https://revcycleintelligence.com/news/industry-orgs-express-concerns-with-healthcare-price-transparency
4. "How a Bill Becomes a Law." Ushistory.org, Independence Hall Association, http://www.ushistory.org/gov/6e.asp.
5. SB17-065 Transparency In Direct Pay Health Care Prices. Colorado General Assembly. https://leg.colorado.gov/bills/sb17-065