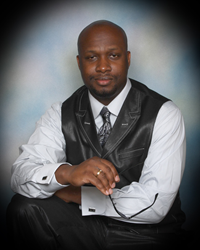 According to JB Burrage, "Arrivedo is a wonderful company. They're different and I really think that they'll be a game-changer in the hotel industry. When I found out about them, I didn't want to pass up the chance to be a part of a great opportunity."
ATLANTA (PRWEB) June 11, 2018
Creative and content writer JB Burrage; who is known for writing stories with unpredictable twists and hooks, articles that spark deep conversations, and other persuasive pieces; announced that he has teamed up with Arrivedo, a new-age hotel booking platform with a unique vision to help hotels regain or increase their bookings.
JB Burrage is looking to work with key decision-makers—the owners, general managers, hotel managers, guest experience managers, and marketing managers—of hotels in cities across the United States.
JB Burrage will be lending his talents to create visually appealing, SEO-friendly, and mobile-friendly articles, called Neighborhood Guides (NGs), Arrivedo's signature product.
JB Burrage is focusing on the following:

Boutique hotels,
Independent hotels,
Bed and breakfast hotels,
Hotels new to their cities.
His company, Phoenix Endeavors, Inc, will coordinate all aspects of the projects until completion, which will then be handed to Arrivedo for enhancement and placement.
Hotels will be able to provide their unique knowledge of local recommendations and communities, while JB Burrage will creatively write the guides based on their inputs. He can work remotely by conducting phone, Skype, and email interviews. He can also work on location; however, this is subject to schedule availability.
An example of these guides was created for one of the site's top hotels, Kimpton Hotel Allegro in Chicago, Illinois.
To collaborate with JB Burrage and learn about his work, visit https://jbburrage.com. To learn more about Arrivedo, inquire about the Neighborhood Guides and see examples, visit https://arrivedo.com.
About JB Burrage: Originally from Meridian, Mississippi, JB Burrage joined the US Army in 1999, serving until 2010. Since then, he has been actively writing and pursuing education, completing his business management degree while living in Las Cruces, New Mexico in 2014. JB Burrage is based in Atlanta, Georgia, where he's working on several projects.
About Arrivedo: Arrivedo is a technological startup company based in Lima, Peru and San Francisco, California. Composed of a dozen multicultural entrepreneurs with diverse skill sets, they have one common purpose: transforming the travel industry. By creating stronger relationships between hotels as local hosts and their guests, Arrivedo is building a platform for travelers all around the world to connect meaningfully with different places and local cultures.
About Phoenix Endeavors, Inc: Based in Atlanta, GA, Phoenix Endeavors, Inc is an umbrella company for JB Burrage's creative writing, content writing, and other ventures. In addition to providing writing projects for clients, the company seeks to establish relationships with theater and other media production companies so it can pitch, license, and develop JB Burrage's own projects.