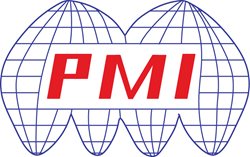 "Partnering with PMI is an exciting development for Pasternack, further aligning us with our goal of being the RF engineer's single source for urgently needed RF products globally," said Tim Galla, Product Manager at Pasternack
IRVINE, Calif. (PRWEB) June 05, 2018
Pasternack, a leading provider of RF, microwave and millimeter wave products, has signed an agreement with Planar Monolithics Industries, Inc. (PMI) to private-label a selection of PMI manufactured products under the Pasternack brand name. These new products will be available off-the-shelf for immediate shipping.
Through this private-label agreement, Pasternack will expand the visibility of its already extensive portfolio of RF, microwave and millimeter wave coaxial component solutions to a larger number of customers. This new partnership provides customers with urgent RF product needs access to an extensive inventory of industry-leading components through Pasternack, which include Pasternack's 24/7 sales and technical support, online purchasing and same-day shipping.
"Partnering with PMI is an exciting development for Pasternack, further aligning us with our goal of being the RF engineer's single source for urgently needed RF products globally. With this agreement, we are able to expand our existing, broad selection of in-stock RF and microwave products and quickly deliver them to engineers when they need them," said Tim Galla, Senior Product Manager, RF Components at Pasternack.
"Planar Monolithics Industries, Inc. (PMI) has, for a long period of time, been seeking an opportunity to provide customers with off-the-shelf solutions in situations where time and schedules do not allow for our state-of-the-art advanced RF/Microwave components to be built-to-order. Partnering with the remarkable distribution and marketing platform offered by Pasternack Enterprises will now make this possible," said Sebastian Palacio, VP at Planar Monolithics Industries, Inc.
For additional information on these new private-label products, please visit http://www.pmi-rf.com/stock-items.
For inquiries, Pasternack can be contacted at +1-949-261-1920
About Pasternack:
A leader in RF products since 1972, Pasternack is an ISO 9001:2008 certified manufacturer and supplier offering the industry's largest selection of active and passive RF, microwave and millimeter wave products available for same-day shipping. Pasternack is an Infinite Electronics company.
Press Contact:
Peter McNeil
Pasternack
17792 Fitch
Irvine, CA 92614
(978) 682-6936 x1174
About PMI:
Planar Monolithics Industries, Inc. (PMI), was founded by Dr. Ashok (Ash) Gorwara, CEO and Director of Engineering, on November 11, 1989, in order to take advantage of the growing demand in monolithic-based products. PMI is an ISO 9001:2008 certified business set up to design, manufacture, and market various MIC/MMIC (Microwave Integrated Circuits) components, super-components, and subsystems as worldwide demand exists for high reliability, low cost systems. These state-of-the-art products are developed with a team of competent technocrats, management, and manufacturing experts.