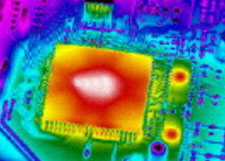 CRANSTON, Rhode Island USA (PRWEB) June 06, 2018
AIM, a leading global manufacturer of solder assembly materials, will highlight their full range of specialty joining materials at the International Microwave Symposium, scheduled to take place June 12-14, 2018 at the Pennsylvania Convention Center in Philadelphia, Pennsylvania. AIM will be located in booth #1057.
AIM's full range of specialty joining materials includes indium and gold/tin solders for assembly and a wide variety of indium alloys for various applications. AIM's Specialty Division offers solders for fiber to ferrule soldering, laser die attach, hermetic packaging and sealing, thermal management, and numerous other applications.
"We are looking forward to participating at this year's IMS event," said Brian O'Neill, AIM's Specialty Materials Manager. "We are anticipating a great show and countless opportunities to connect and provide support to prospective and current AIM customers in the area."
To discover all of the products AIM's Specialty Division offers, including indium and lead-free solders, visit the company at booth #1057, June 12-14.
To learn more about AIM Specialty Division, visit http://www.aimspecialty.com.
About AIM Specialty Division
AIM manufactures and supplies solder and braze materials for the electronic, microwave, semiconductor, LED, and photonic industries. Our innovative products and technical support helps our customers to achieve the highest quality and yields in their production processes. For more information about AIM Specialty Materials, please visit http://www.aimspecialty.com.