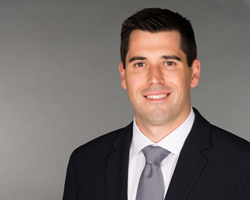 WILMINGTON, Del. (PRWEB) June 07, 2018
Career Partners International (CPI) is pleased to announce that Chris Boyd has joined the organization as Global Marketing Director. CPI continues to grow on a global level, offering unparalleled, high-touch career management solutions. From outplacement services with participants landing in an average of 2.73 months, to an expansive network of specialized executive and leadership coaches, CPI is the trusted source for career consultants. "Constantly innovating, CPI is moving into the future with an expanding portfolio of career services and entry into even more markets around the world," says Doug Mathews, CEO of CPI. "We are very fortunate to have Chris on our team to help drive these initiatives."
With a focus on developing the brand, Chris is looking forward to strengthening CPI's role in the market and supporting the growth of our 66 partner firms. Chris joins the organization with a broad marketing experience, working with small, family-owned organizations and Fortune 50 companies alike. He has led teams in product development, brand management, and marketing communications. Chris has a B.A. from Muhlenberg College as well as an MBA and M.S. from Wilmington University.
About Career Partners International LLC.
Career Partners International was founded in 1987 and is one of the largest consultancies in the world. With over 350 offices in over 54 countries, Career Partners International is a leading provider of outplacement, career management, executive coaching, and leadership development services to clients and their employees worldwide.