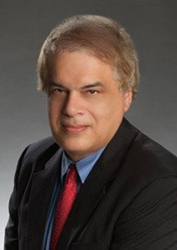 "The district claims that its contract with the bus drivers' union caps the amount of overtime pay," Berkowitz said. "Any such arrangement would violate federal law."
FORT LAUDERDALE, FLORIDA (PRWEB) June 05, 2018
Five Palm Beach County bus drivers have filed a federal lawsuit against the school district that employs them, claiming that the district is violating federal labor law by allegedly underpaying them for their overtime hours for at least two years.
The lawsuit was filed in the U.S. District Court for the Southern District of Florida as Case No. 18-80660-DMM.
Drivers Joel Paulot, Garry Jean, Fenel Petit-Homme, Angelia Sistrunk and Kenneth Pinnock claim that the district is underpaying each of them by $49 each week because allegedly only three of their 10 overtime hours per week are paid for by using the legally required overtime rate.
Fort Lauderdale, Florida,attorney Mark Berkowitz is representing the drivers in the lawsuit.
"The district claims that its contract with the bus drivers' union caps the amount of overtime pay," he said. "Any such arrangement would violate federal law."
The drivers are paid $14 per hour and claim that they regularly work 50 hours during the week. The last 10 hours are overtime, and Berkowitz said that those hours should be paid for at a rate of $21 per hour. However, the district allegedly pays the drivers $21 per hour for three of the overtime hours and $14 per hour for the remaining seven hours.
Each claim in the case is worth $2,500 and $2,500 in liquidated damages. If the district is found to have willfully disregarded the Fair Labor Standards Act, it can be liable for three years of back overtime wages.
Berkowitz said he is seeking to convert the lawsuit into a class action so it can represent all of the district's hundreds of drivers who are allegedly not being properly paid for overtime.
About Mark J. Berkowitz, P.A.:
Attorney Mark J. Berkowitz has successfully represented clients throughout South Florida for more than 25 years in the areas of labor and employment law. He has resolved issues ranging from age discrimination and sexual harassment, to wage and hour claims and issues involving prohibited retaliation and mass layoffs. To schedule an appointment in his Fort Lauderdale office, call 954-527-0570 or visit http://www.markjberkowitz.com.