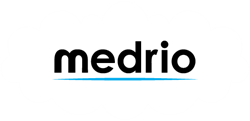 It's exciting to see our solutions resonate with clinical researchers doing important work in growing research destinations.
(PRWEB) June 05, 2018
San Diego-based non-profit contract research organization (CRO) CRC Oncology Corp has selected Medrio, a provider of cloud-based eClinical tools including electronic data capture (EDC), eSource, and ePRO, for its upcoming studies, with an eye toward aligning the pharmaceutical markets of China and the US. With a wide array of China-based sponsor clients, as well as a clear focus on incubating clinical stage biopharma startups working on Oncology Advanced Therapy, CRC Oncology Corp is well-positioned to establish Medrio as a next-generation cloud platform among Chinese pharmaceutical organizations.
CRC Oncology Corp cited several aspects of Medrio's offerings that make the platform an ideal solution for Chinese organizations. These include the platform's ability to secure confidential information in the cloud; its intuitive and user-friendly interface; its cutting-edge eSource application, which reduces costs by eliminating paper from data entry and monitoring; and its record of success with small organizations conducting innovative research with limited resources.
Cindy Ru, Managing Director at CRC Oncology Corp and former executive at global leading pharmaceutical companies and Chinese sponsors, noted the benefits of an experienced, well-validated, cloud-based eClinical platform for oncology start-ups globally. "Medrio is a blessing for clinical development experts searching for the most efficient and high-quality clinical data management system," commented Ms. Ru. "Every highly demanded function is at the user's fingertips. The ability to easily customize case report forms with bilingual editing capability, on-demand generation of submission ready casebooks and SAS datasets, along with dictionary flags to help bridge the SDTM dataset generation based on the SAS datasets, make Medrio products the best tools for bringing clinical data management of oncology start-ups in China and US to the top global industrial standard instantly."
The new business with CRC Oncology Corp further facilitates Medrio's widening domestic and international expansion. The company recently opened offices in Charlotte, North Carolina; Heidelberg, Germany; and Tokyo, Japan, and has started new customer relationships in numerous locations in the EMEA and APAC regions. "We're fascinated by the work CRC Oncology Corp performs, and honored they've decided to further invest in Medrio for their upcoming research," commented Mike Novotny, founder and CEO of Medrio. "It's always exciting to see our solutions resonate with clinical researchers doing important work in growing research destinations around the world."
About CRC Oncology Corp
CRC Oncology is a San Diego based, California registered, non-profit research organization, with a clear focus on incubating the start-up companies at early clinical development stage in Oncology Advanced Therapy areas. Through offering insightful consulting services on regulatory pathways in China and the US; high-quality IND/NDA/BLA eCTD submission services; fully GCP compliant clinical trial project management services in China; and the state-of-the-art, fully 21 CRF Part 11 compliant, 24/7 global accessible GxP document management systems, CRC Oncology is committed to filling the gap between innovative discovery and clinical development, and to facilitate the earlier delivery of more curative advanced therapies to the patients with unmet medical needs.
Medrio is a leading healthcare technology company providing eClinical solutions including EDC, eSource, and ePRO for clinical research. Founded in 2005, the company's cloud-based software platform and mobile suite of products deliver fast, flexible, and easy-to-use tools for the collection and management of clinical data and patient reported outcome responses. Study sponsors and contract research organizations have used Medrio extensively across drug, device, diagnostic, and animal health trials. Medrio has extensive experience in all study phases and leads the market in early-phase trials. The company serves over 500 customers globally, with headquarters in San Francisco and offices in numerous domestic and international locations. For more information, please visit http://www.medrio.com.