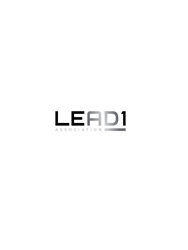 WASHINGTON (PRWEB) June 05, 2018
The LEAD1 Association, which represents the athletic directors of the 131-member schools of the Football Bowl Subdivision (FBS), will host the inaugural Best Staff Student-Athletes on The Hill Contest, which will honor Congressional staff members who are former student-athletes. Contest winners will be recognized at the LEAD1 Congressional Luncheon on September 26 in conjunction with the LEAD1 annual meeting in Washington.
For the second consecutive year, athletics directors from the Association and various members of Congress who represent LEAD1 institutions will meet on Capitol Hill for a Congressional Luncheon. Last year, the Association honored 50-plus members of Congress who were former student-athletes.
"There are many former student-athletes who work on Capitol Hill," LEAD1 President and CEO Tom McMillen said. "This is our way to honor them."
Congressional offices will be surveyed for nominations, and top selections will be made by current and former leaders in Congress who were student-athletes. The contest is open to candidates of all NCAA divisions as well as all Congressional staff positions.
About the LEAD1 Association: The LEAD1 Association's membership consists of the athletic directors representing the 131 universities that make up the NCAA Division I Football Bowl Subdivision (FBS). LEAD1's Mission: shaping the rules of college sports; advocating for their future; and providing services to its members. By supporting the athletic directors of America's leading intercollegiate sports programs and the personal development of student-athletes, LEAD1 prepares today's students to be tomorrow's leaders. For more information, please visit our website at http://www.LEAD1Association.com.