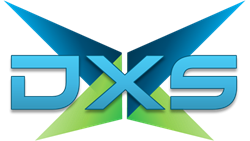 SANTA CLARA, Calif. and ST. LOUIS, Mo. (PRWEB) June 05, 2018
InterVision announced today the launch of its Digital Transformation Solutions Practice (DXS). The new practice complements InterVision's portfolio of IT solutions and services with extensive digital transformation capabilities including strategy development, technology design and change management. DXS features deep expertise and practical experience with the thoughtful application of innovative technologies to drive improved business outcomes for clients of all sizes and industries.
"InterVision combines one of the broadest portfolios of IT solutions and services in the industry with top technical talent and expert business advisors to deliver a holistic, tailored digital transformation experience for our clients," said Aaron Stone, President and CEO, InterVision.
Organizations are leveraging digital business transformation to increase agility, accelerate growth, improve efficiency, increase innovation, and engage and empower employees. InterVision introduced its DXS practice to help clients achieve these benefits and thrive in today's dynamic markets. The DXS practice is backed by InterVision's 25 years of experience delivering innovative IT services, next generation data centers, and a "solutions first" engineering approach.
"Hypercompetitive markets have caused digital transformation to be a key imperative for business leaders at organizations across industries and around the globe," said Bob Hollander, Senior Vice President of Marketing and Business Development, InterVision. "DXS provides business and technology leaders with a holistic roadmap, differentiated insight and expert guidance to help achieve and sustain a competitive advantage through digital business transformation."
The DXS team works closely with clients to understand and capture key requirements and objectives. The result of these collaborative conversations is a framework that guides the development of solutions, processes, and the execution plan for the transformation journey.
"DXS completely maps the journey beginning with business vision through the execution of an operational solution built with on-premises and cloud technologies," said Victor Tingler, Vice President of Digital Transformation, InterVision. "Through this process, our DXS team separates perception from reality and guides clients on how to apply digital solutions within their unique business context. At the end of the day, digital transformation is all about the business and we've built the experience and expertise required to help clients achieve their business vision through digitization."
For more information about our Digital Transformation Solution Practice, see InterVision.com or contact your InterVision Account Manager.
About InterVision Systems
InterVision's mission is to transform business through the evolutionary power of technology. The company delivers IT managed services, on-premise solutions, professional services, cloud solutions, automation services, and consulting services to enable organizations to thrive in today's dynamic business markets. InterVision's vendor-certified sales and engineering staff have specialized expertise in all areas critical to IT environments. The company has headquarters in Santa Clara, Calif. and St. Louis, Mo., and offices and data centers in the Central and Western U.S. Learn more at http://www.intervision.com.