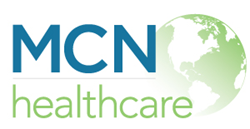 DENVER (PRWEB) June 06, 2018
Paul has been a member of the MCN Development team since 2016. He is a proven and respected IT lead on projects with his co-workers based on his diverse skillset, visionary approach, experience, and passion for excellence throughout his work. Paul has expressed innovative ideas for process improvement, architectural improvement, and has a big picture understanding and plan to ensure the IT directives at MCN come to fruition.
Michael recently joined MCN Healthcare as Product Owner, a role geared towards maximizing the value of the MCN products from the work of the Development team. In prior positions, he has excelled in the role of Product Owner and Product Manager within software companies specializing in healthcare products. He understands the Agile development cycle, and tracking customer and business requirements for developing software products and tools which are valuable, innovative, and successful.
"Paul's wealth of experience and knowledge of our IT team and development process has already made him a key addition to MCN. We view his acceptance of this new leadership role as a sign of our commitment to being the leading document compliance software company within our healthcare industry," stated Amanda Valeur, President and Founder of MCN Healthcare/MCN Learning, and Director of MCN Foundation.
"With the increasing demands to provide innovative, secure, regulatory compliance products for our healthcare customers, it is very fortunate we were able to find someone of Mike's caliber to fulfill this role," expressed Pamela Gustafson, Executive Vice President and Co-Founder of MCN Healthcare/MCN Learning, and Director of MCN Foundation.
About MCN Healthcare
MCN Healthcare is the leading provider of custom policy content, workflow management software, and compliance expertise for healthcare providers. Our policy management software, fully customizable policy library, regulatory notification system, learning management system, and contract manager have been developed specifically for the needs of healthcare professionals.
Visit http://www.mcnhealthcare.com.