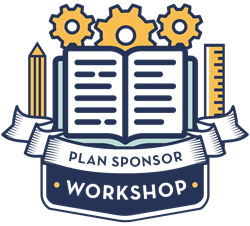 The demand for in-person educational events in smaller cities is enormous.
SAN DIEGO (PRWEB) June 05, 2018
Today, Xponential Growth Solutions (XGS) launches a new series of training events, Plan Sponsor Workshop, to provide timely, strategic and actionable retirement plan training for employers in smaller territories across the country.
Plan Sponsor Workshop is designed to provide education and resources about 401(k), 403 (b), 457 and defined benefit plans to business owners, fiduciaries, CFOs, and finance, human resource and benefit executives. In-person seminars hosted by local attorneys, fiduciary consultants, CPAs, financial advisors, portfolio managers and other subject matter experts will address topics ranging from fiduciary responsibility, plan design and investments to leadership, and other employee-centric concerns.
Where Plan Sponsor Workshop differs is in its focus. Over the past seven years, XGS's preeminent Retirement Plan Roadshow has hosted highly attended informational seminars in major cities throughout the nation – reaching more than 1,200 organizations and impacting more than two million plan participants in 2017 alone.
The company recognized that there was just as much of a demand for these educational events among employers in underserved territories. Hence, the establishment of Plan Sponsor Workshop.
"The demand for in-person educational events in smaller cities is enormous," said Brent Willey, XGS Director "Plan Sponsor Workshop was created to expand our reach to those smaller territories and bring more plan sponsors together with retirement experts to improve plan participant outcomes, while still delivering the same XGS quality, expertise and attendee experience."
Typically lasting up to two hours, Plan Sponsor Workshop is a condensed training event designed to maximize interaction and networking opportunities in a warm, intimate setting. Attendees enjoy breakfast or lunch while receiving the latest retirement plan best practices and industry trends from local experts, and leave the workshop with plan evaluation tools and other valuable resources.
For more information, visit http://www.plansponsorworkshop.com or call (858) 299 -5970.