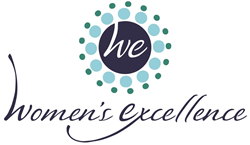 WEST BLOOMFIELD, and BIRMINGHAM, Mich. (PRWEB) June 06, 2018
Women's Excellence in Midwifery is a specialty area for women that desire a personalized approach to pregnancy with one on one care. Women's Excellence also services women who are seeking a holistic approach to the natural process of birth.
The Advanced Practice Clinicians at Women's Excellence in Midwifery provide care to women of all ages. In addition to prenatal care, their services include postpartum care, preconception counseling, family planning, birth control services, treatment of minor gynecologic infections, testing for infections and sexually transmitted diseases (STDs), annual gynecologic exams, and breastfeeding education.
The newest Women's Excellence center in West Bloomfield is located at 6161 Orchard Lake Rd, West Bloomfield Township, MI 48322. Appointments are now available. Visit Women's Excellence online at http://www.WomensExcellence.com to chat with a patient support specialist to schedule your appointment today. The live chat is available Monday-Friday from 8:00am-5:30pm. You may also call their office at (248) 645-0840 to schedule an appointment today.
Women's Excellence is the most comprehensive obstetric and gynecologic office in Michigan. Additionally, they specialize in menopause, weight control, bladder control, endometriosis, robotic surgery, oncology and midwifery services. Women's Excellence is committed to staying at the forefront of innovation with cutting edge technologies utilizing robotic surgery and minimally invasive surgical options when possible. The knowledgeable, compassionate physicians and healthcare providers of Women's Excellence focus on patient-centered processes to deliver the highest quality of care. They are affiliated with most insurances. They offer seamless medical record access via a state of the art patient portal and use the latest technology for record keeping and sharing, making the patient experience easier and more efficient. Women's Excellence is taking new patients and is conveniently located in three locations throughout southeastern Michigan, Birmingham, Lake Orion, Clarkston, Rochester, and West Bloomfield. For more information, visit http://www.WomensExcellence.com.