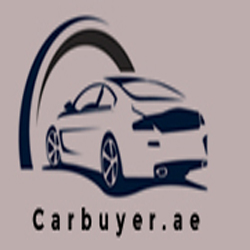 Online car buying services in the UAE to offer best prices on your beloved car, there is no hassle with Carbuyer.ae for Car Selling in UAE.
(PRWEB) June 07, 2018
Carbuyer, a UAE-based company has launched an online car buying service in Dubai with an aim of providing instant cash and swift car selling experience to its users. Carbuyer promises to complete all of its car buying deals anywhere in UAE in no more than 25 minutes and that too by paying in cash on-the-spot.
Explaining the purpose of the company, the CEO of Carbuyer said, "Our purpose is to establish an online car buying service that can cater all sorts of car sellers in UAE. We are looking to build a platform that offers swift car selling service with excellent customer support."
Speaking of the fluidity of their service, the CEO, Faisal Munir said, "Selling a car at Carbuyer is as easy as a pie. We have developed not only a lucid website but an overall effortless process of selling a car in UAE for a common visitor. Any potential seller can visit our website to sell a car. They just have to fill a form by entering their car model, make, year, style and the number of kilometers the car has traveled so far. After entering this information, they get will receive an estimated price quote from us. If our initial offer suits them, they will schedule an appointment with us and our agent will examine the car in 10-15 minutes. After inspecting the car, we will put forward our final offer. If the potential seller is interested in the offer, the deal will be struck and payment will be made instantly via cash or any other mode of payment the seller wants. And the deal will be complete in less than 30 minutes!"
Carbuyer website has a smart and user-friendly layout. You can get a free evaluation for your car online, this means you are not charged anything during the whole process unless the deal is finalized. Carbuyer's CEO said, "We wanted to develop a process where users can feel trusted and they are not frustrated by a cumbersome process and hidden charges. We want our customers to be satisfied at the end of the deal by making the whole process as transparent as we can. "
Car Buyer is owned by the same company that also owns Car Registration Renewal, which is a hassle-free service in UAE that helps customers to renew their cars from the comfort of their home or office. Faisal Munir Said, "We want to resolve all the hassles involved in selling or renewing cars in Dubai and with us people can sell their cars in less that 20 minutes and people can renew their cars from their home or office in less that 2 hours. We don't charge anything until everything is done.
You will have to start by visiting http://www.carbuyer.ae to sell your car. The homepage displays a form to fill with all the relevant details about your car. This will not take more than a few seconds. After getting your initial price estimate, you can schedule an appointment which will be followed by a quick inspection and a deal could be struck in 25 minutes in cash.
Carbuyer is an instant car buyer launched in UAE. We buy cars of all makes and models in less than 25 minutes.