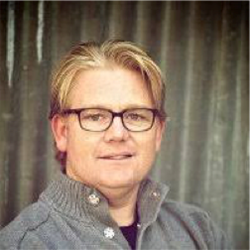 [Jason] is highly regarded and will bring great drive and leadership to Drake's.
MINNEAPOLIS (PRWEB) June 05, 2018
Drake's Organic Spirits, a fast-growing Minneapolis-based distiller of organic rum and vodka, today announces the addition of two senior executives to expand distribution of its award-winning ultra premium organic vodka and white rum throughout the country.
Longtime wine and spirits industry executive Jason Shorrock joins Drake's Organic Spirits from Phillips Distilling Co., where he served as VP Sales for Mexico, the U.S. and Canada. Shorrock also increased sales in executive positions with Justin Vineyard's & Winery, Moet Hennessy USA (LVMH), Beringer Blass Wine Estates (Treasury) and the former Millennium Import Co. (Belvedere & Chopin Vodka). As a former entrepreneur, his varied and relevant background in production, distribution, M&A, strategic planning and start-up will serve well in driving revenue, maximizing profit and expanding the availability of Drake's Organic Spirits to conscientious consumers nationwide. He will report directly to Drake's founder and CEO Mark Anderson. "Drake's Organic Spirits' market position in the health and wellness space is a clear winner and one that I am pleased to be a part of Mark's vision. Consumer adoption and activation have already shown us a path for Drake's Organic next-generation growth," Shorrock notes.
"We are excited to welcome Jason to the Drake's team," said Anderson. "Jason has a diverse background in the spirits industry and a track record of success. He is highly regarded and will bring great drive and leadership to Drake's."
About Drake's Organic Spirits
Drake's Organic Spirits was launched in late 2017 as the first and only Spirit line to achieve USDA Organic, NonGMO Project Verified, Gluten Free, VEGAN and Kosher certified Vodka and Rum. Handcrafted and bottled in Rochester, New York, Drake's Organic Vodka and Drake's Organic White Rum offer ultra-premium spirits at a better price than the leading premium brands.
-More -
Drake's Organic Spirits is headquartered in Minneapolis, Minnesota.
For more information, please visit http://www.drakesorganicspirits.com
Facebook: http://www.facebook.com/drakesorganic/
Instagram: @drakesorganic
Email: info(at)drakesorganic(dot)com