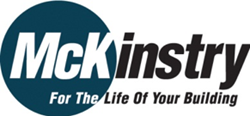 ASPEN, Colo. (PRWEB) June 05, 2018
When students and teachers return to Aspen Elementary School, Aspen Middle School and Aspen High School this fall, their classrooms will be better-lit, more comfortable and more energy efficient.
This summer, the Aspen School District and McKinstry—a national design, energy and facility services firm—will partner on district-wide energy retrofits that will produce roughly $84,000 in annual energy savings and $15,000 in operations and maintenance savings every year. McKinstry guarantees the energy cost savings, which pay for the retrofits. The result delivers a more energy efficient Aspen School District at zero cost to taxpayers.
The Aspen School District retrofits will save 724,000 kilowatt hours of energy annually, which is equivalent to removing 148 cars from the road every year, taking 74 average-sized homes off the power grid, or planting 210 acres of trees.
"This is the perfect time to make these changes," said Aspen School District Superintendent Dr. John Maloy. "As a district, we're incorporating environmental studies and the importance of reducing our carbon footprint into our curriculum. These retrofit changes support that mission."
Aspen School District will replace the boiler and upgrade the valves on 50 unit ventilators at Aspen Elementary School, improve HVAC controls and scheduling at multiple schools and switch to LED lighting across all facilities.
While work is expected to commence in early June and conclude in the fall, McKinstry will continue to monitor and guarantee energy savings in Aspen's schools through a measurement and verification (M&V) program, which will run for at least three years.
"Better school buildings make for a better learning environment," said Leslie Larocque, vice president for McKinstry's Mountain Regions. "We applaud the Aspen School District's commitment to energy efficiency, which will pay off for years to come."
About McKinstry
McKinstry is a full-service, design-build-operate-and-maintain (DBOM) firm specializing in consulting, construction, energy and facility services. The firm's innovative, integrated delivery methodology provides clients with a single point of accountability that drives waste and redundancy out of the design/build process. With more than 2,100 staff and tradespeople across the United States, McKinstry advocates collaborative, sustainable solutions designed to ensure occupant comfort, improve systems efficiency, reduce facility operational costs, and optimize profitability "For The Life of Your Building." For more information, visit http://www.mckinstry.com.
# # #