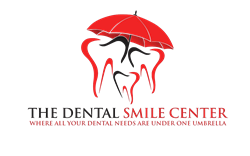 More and more brides and grooms-to-be are coming into our practice to have their teeth professionally whitened prior to their wedding day.
VAN NUYS, Calif. (PRWEB) June 05, 2018
The Dental Smile Center, a multi-specialty practice that transforms smiles by providing comprehensive dentistry for the entire family, has announced a new offer, for brides, grooms and their parties, to prepare them for their all-important wedding photos. Teeth whitening parties will be customized according to the wishes of the bride and groom, and will include special prices, hors d'oeuvres, party favors, and more.
"More and more brides and grooms-to-be are coming into our practice to have their teeth professionally whitened prior to their wedding day," said The Dental Smile Center's director, Dr. Idan Snapir, DDS. "They want their photos to be as perfect-as-possible, and a dazzling white smile is a must. Not only that, they want their entire wedding party to look flawless. Some brides would prefer to purchase teeth whitening for their bridesmaids instead of a more traditional gift. We see this as a great opportunity to create customized whitening parties, with special pricing and services customized to meet the needs of each bride and groom."
According to WeddingWire, the average cost of a wedding is around $28,000, with photography being approximately 12% of the total budget. The videographer costs, on average, an additional $1700. Wedding trends include an increase in photography, including pre-wedding photoshoots, drone photography, digital rather than print photo albums, increased demand for creative imagery, and candid images to share on social media in real time.
"Every bride wants her wedding day to be picture-perfect," continued Dr. Snapir. "But for today's bride and groom, photography is more important than ever. They are investing in creating their dream experience, and white teeth are critically important to the images they will share and treasure for years to come."
As part of their Bridal Party Whitening special, The Dental Smile Center is offering the bride and groom free teeth whitening with the purchase of five+ custom-made whitening trays for their party.
About The Dental Smile Center
The Dental Smile Center, serving the greater Los Angeles area, has been providing innovative community-based dental services, utilizing the latest technologies, for the entire family for 18 years. The practice is led by Dr. Idan Snapir, DDS, a graduate of the UCLA school of dentistry with additional expertise in cosmetic dentistry, implantology, orthodontics, orofacial pain, TMJ (temporomandibular joint disorder), and conditions resulting from trauma. He leads a team of dentists that together provide the full scope of dental health services, including periodontics, endodontics, pediatric dentistry, and prosthodontist services. The practice accepts all forms of PPO insurance, offers financing and a military discount, and is located at 15704 1/2 Vanowen St, Van Nuys, CA 91406 in the San Fernando Valley. Bi-lingual in Spanish and English. For more information visit thedentalsmilecenter.com.