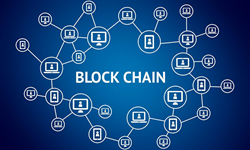 We have just started scratching the surface of the potential impact of the blockchain revolution for all industries, including government agencies, such as the IRS . However, Ignoring the powers of blockchain technology can prove to be a nightmare scenario for the IRS
NEW YORK (PRWEB) June 05, 2018
Adam Bergman – IRA Financial Group Partner – Authors Forbes article on how blockchain technology can save the IRS and make it a more cost effective and successful regulator. The article is titled," How Blockchain Technology Can Save the IRS." The main theme of the article is to explain how blockchain technology can revolutionize the way data is analyzed, exchanged and stored by the IRS. Blockchain can help the IRS lower costs and increase security, as well as enhance the speed in which it accesses and reviews taxpayer data. "I wanted people, including IT employees of the IRS, to better understand the many positive impacts that blockchain technology can have on their industries," stated Adam Bergman.
According to Mr. Bergman, the implementation of a private Blockchain platform by the IRS can be transformational from a speed, security, and cost perspective. Private blockchain can make the IRS a more cost effective and efficient regulator.
"We have just started scratching the surface of the potential impact of the blockchain revolution for all industries, including government agencies, such as the IRS . However, Ignoring the powers of blockchain technology can prove to be a nightmare scenario for the IRS," stated Mr. Bergman.
Adam Bergman founded the IRA Financial Group & IRA Financial Trust Company. Mr. Bergman published 7 books on the topic of retirement plans and taxation, including the first published book on how to use retirement funds to purchase cryptocurrencies (How To Use Retirement Funds to Purchase Cryptocurrencies in a Nutshell). He is a frequent contributor to Forbes.com and has written numerous articles about cryptocurrency and blockchain. Mr. Bergman, has been quoted in over 250 major publications, and helped over 10,000 clients establish self-directed retirement plans to make alternative asset investments.
To learn more about the IRA Financial Group please visit our website at http://www.irafinancialgroup.com or call 800-472-0646.