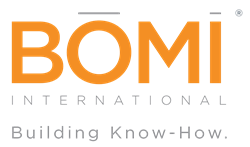 BOMI International is constantly working to improve the educational experience for our current and future learners
ANNAPOLIS, Md. (PRWEB) June 06, 2018
BOMI International has announced the release of its new Online Self-Paced learning experience.
BOMI continues to seek ways to evolve its industry-leading property and facility management training in alignment with current learner needs. The decision to create a new course delivery method was based on feedback BOMI International received from its community of learners and graduates, as well as survey results detailing a learner interest in enhancements to our current Self-Study delivery method.
"BOMI International is constantly working to improve the educational experience for our current and future learners," said Jeffrey A. Horn, President and CEO of BOMI International. "This release demonstrates our commitment to utilizing learner feedback in developing new delivery methods that enhance and improve our current course delivery offerings. We consistently seek feedback from learners to make sure we are providing every student with the best opportunity to succeed."
Online Self-Paced (OSP) is an independent learning experience enhancing BOMI International's current Self-Study delivery method by allowing learners the freedom to use BOMI's e-learning resources to strengthen their grasp of key concepts. The OSP learning experience features new e-learning resources, such as a digital coursebook, online interactive modules, video presentations, key concept reviews, and practice assessments. With OSP, learners receive Learning Portal access for up to 6 months and can begin a course at any time.
Five initial OSP course offerings were released on May 14, 2018. The Design, Operation, and Maintenance of Building Systems, Parts I and II courses are now available in the OSP format, as well as all three courses that make up BOMI International's High-Performance Sustainable Buildings Program leading to the BOMI-HP® designation.
For additional information about Online Self-Paced and a special promotional offer, please visit http://www.bomi.org/Students/Course-Delivery-Options.aspx, or call 1.800.235.BOMI to speak to an Education Coordinator about the new Online Self-Paced offering.
About BOMI International
BOMI International, a nonprofit educational organization founded in 1970, provides critical education and expertise to industry personnel with property, facility, and building systems management responsibilities. As the Independent Institute for Property and Facility Management Education, BOMI International delivers courses, certificate programs, and industry-standard designations—Real Property Administrator (RPA®), Facilities Management Administrator (FMA®), Systems Maintenance Administrator (SMA®), Systems Maintenance Technician (SMT®), and the High-Performance Sustainable Building designation program (BOMI-HP®)—with a proven record of increasing job performance and company efficiency. More than 40,000 industry professionals hold one or more of BOMI International's credentials, and over 95,000 property and facility management professionals have turned to BOMI International for their continuing education, professional development, and staff training needs. To learn more, please visit http://www.bomi.org, call 1.800.235.BOMI (2664), or e-mail service(at)bomi.org.