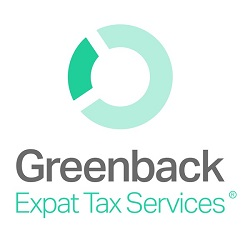 Our annual US Expat Opinion survey found that expats want better representation in the US government, but that they still feel strongly about American political issues and are planning to vote in the upcoming November election.
(PRWEB) June 06, 2018
Nine million US expats live and work abroad, but since they retain US citizenship, they also retain their federal tax reporting requirements. Each year, Greenback Expat Tax Services conducts a survey to better understand the attitudes of this remote population. From late March to May 2018, Greenback Expat Tax Services received input from over 3,800+ US expats.
Overall, expats feel that the taxation requirements should be simplified or lifted altogether, and are frustrated that the government supported by the taxes they pay does not take their issues seriously.
Citizenship renunciation remains a major consideration for expats. Of the 3,800+ expats surveyed, 4.3% are planning to renounce their citizenship, nearly equivalent to 2/3 of the state of Wyoming. A further 17.5% are seriously considering renouncing their US citizenship – or, for comparison, the entire state of New Hampshire.
Of those who are contemplating giving up their citizenship, 38.0% are doing it because of the tax burden imposed on US citizens. 17.9% said it was because they are disappointed in the direction of the US government.
Foreign Bank Account Reporting (FBAR) is familiar to 19 out of 20 expats. If this sounds reassuring, it's not. Assuming our survey data is representative, that could mean over half a million expats are at risk of prosecution for failing to comply with requirements of which they were not aware. This includes facing civil monetary penalties of up to $12,459 per violation judged to be non-willful. And for willful violations, the penalty may be $124,588 or 50 percent of the balance in the account – whichever is higher.
A massive 86.3% of expats believe that they are not fairly represented by the US government. Despite this high percentage, 63.7% of expats plan to vote in the November mid-term elections. In what is expected to be the tightest election in recent memory, these votes could play an important role.
In addition to tax-related issues, this year expats were surveyed on broader issues being debated in the public sphere, like gun control, immigration, and healthcare. The issue that most expats want to see immediately addressed is gun control, followed by healthcare and then immigration reform.
Expats made their opinion on gun control quite clear: 96.0% of those who were most interested in gun control want more regulations. Of the expats who felt most strongly about healthcare, 87.8% either agreed or strongly agreed that the US government should guarantee healthcare for its citizens. Of the expats who felt most strongly about immigration reform, 50.7% either agreed or strongly agreed that the government should do more to limit illegal immigration.
For the third year in a row, the survey data suggests that the vast majority of US expats do not feel that their interests are represented fairly by the US government. The fact that expats still have to file Federal Tax Returns each year feels like an unsolvable problem to some. Many wish they could vote as a bloc to ensure their interests are heard and not diluted amongst the others in the state from which they moved.
This year's data has proven that, though no longer in the country, expats care very deeply about their home country and the values by which the US government abides.
More About Greenback US Expat Tax Services
Greenback Expat Tax Services makes life better for Americans living abroad by taking away the anxiety and hassle surrounding US expat taxes. Greenback understands that filing US taxes while overseas can be daunting, but Greenback was founded on the belief that it doesn't have to be that way. Greenback's expat-expert CPAs and IRS Enrolled Agents help expats navigate a complex system in a way that makes sense for their individual situation. Contact us at info(at)greenbacktaxservices(dot)com. You can also visit us at http://www.greenbacktaxservices.com.