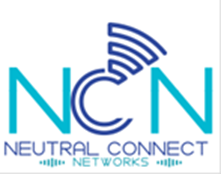 "We are very pleased to partner with 5 Bars to bring DAS and Wi-Fi to our fans," said CU athletic director Rick George. "We are always looking for ways to improve the experience for Buffs fans and know that connectivity is a crucial piece of that. The opportunity to work closely with NCN and 5 Bars
BOYNTON BEACH, Fla. (PRWEB) June 06, 2018
The University of Colorado Boulder (CU) has selected 5 Bars to provide DAS and Wi-Fi service for its Folsom Field and CU Events Center athletic facilities.
5 Bars will be the sole provider of a distributed antenna system (DAS) and Wi-Fi, small-cell and 3.5 GHz service at those facilities. The new systems will enable a more complete experience using cellular phones and other wireless-capable devices while attending events. The DAS will increase both data capacity and the coverage area of the network, allowing guests to make phone calls, text, and upload data with greater ease.
"NCN and 5 Bars are thrilled to bring first-class DAS and Wi-Fi systems to CU's Folsom Field and CU Events Center," said Paul McGinn, CEO of NCN, 5 Bars' parent company. "We are confident that all the major carriers will join NCN's neutral DAS network, providing better coverage for the entire CU community."
"We are very pleased to partner with 5 Bars to bring DAS and Wi-Fi to our fans," said CU athletic director Rick George. "We are always looking for ways to improve the experience for Buffs fans and know that connectivity is a crucial piece of that. The opportunity to work closely with NCN and 5 Bars to find a model that works better for us is very exciting."
5 Bars is planning to complete installation of the new systems at Folsom Field and CU Events Center by the end of 2018.
About NCN/5 Bars
Neutral Connect Networks (NCN), based in Boynton Beach, Fla., is a leading independent owner and operator of wireless communications infrastructure in the U.S. Its primary focus is building and operating multi-carrier neutral-host distributed antenna systems (DAS) and small-cell networks in venues and buildings throughout North America. For more information, visit http://www.neutralconnect.com.
5 Bars of Boynton Beach, Fla., is a wholly owned subsidiary of NCN that operates as its sports and entertainment division. It currently provides services at such facilities as Colorado State University, Angel Stadium, and Morongo Casino Resort & Spa. For more information, visit http://www.5bars.com.
About CU Athletics
The University of Colorado is a member of the Pac-12 Conference and sponsors 17 intercollegiate sports on the Division I level: seven men's sports—basketball, cross country, football, golf, indoor track, outdoor track and skiing—and 10 women's sports—basketball, cross country, golf, indoor track, lacrosse, outdoor track, skiing, soccer, tennis and volleyball. CU has won 28 national championships in its athletic history, and its sports teams are known as the "Buffaloes," with one of the nation's most popular live mascots, Ralphie. The Boulder campus is located at the "foot of the Flatirons," just 25 miles northwest of Denver, and has more than 33,000 students.
Contacts:
Neutral Connect Networks/5 Bars
Paul McGinn, CEO
(561) 349-8981
pmcginn(at)neutralconnect.com
University of Colorado Boulder
Ryan Huff, Chief Spokesperson
(303) 492-1042
ryan.huff(at)colorado.edu