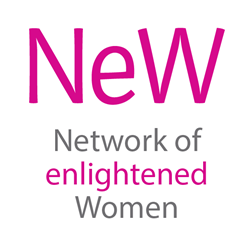 We are looking forward to this annual event, which brings together top conservative women leaders for speeches, panels, a debate, and networking.
WASHINGTON (PRWEB) June 06, 2018
The Network of Enlightened Women, known as NeW, is holding the largest gathering of conservative college women in Washington, DC at the NeW National Conference June 21-23 in Washington, DC. The Thursday and Friday sessions will be held at Hilldale's Kirby Center on Capitol Hill. An exclusive student training will be held on Saturday and a young professional brunch will be held at City Tap House Saturday.
"We are looking forward to this annual event, which brings together top conservative women leaders for speeches, panels, a debate, and networking," said Karin Lips, Founder and President of NeW. "We have an excellent line-up of speakers who showcase the intellectual diversity within the right-of-center movement. We are women who can engage and disagree on ideas and still be friends, which is refreshing in this charged political environment."
Speakers include:

Kristen Soltis Anderson, Washington Examiner columnist and author of The Selfie Vote
Lindsey Burke, Director, Center for Education Policy and Will Skillman Fellow in Education, The Heritage Foundation
Jennifer Butler, Senior Policy Advisor, State Policy Network
Mona Charen, Senior Fellow at the Ethics and Public Policy Center
Emily Ekins, Research Fellow, Cato Institute
Caitlin Flanagan, Contributing Editor, The Atlantic
Sarah Isgur Flores, Director of the Office of Public Affairs at the Department of Justice
Rachel Greszler, Research Fellow in Economics, Budget & Entitlements, The Heritage Foundation
Kelsey Harkness, Senior News Producer, The Daily Signal
Bettina Inclan, President, Mira Mira Strategies, Corp
Karin Lips, President, NeW
Carrie Lukas, President, Independent Women's Forum
Jillian Kay Melchior, Editorial Page Writer, The Wall Street Journal
Grace-Marie Turner, President, Galen Institute
Brandi Zehr, Partner, Wiley Rein LLP
Conference co-sponsors include The Heritage Foundation, EdChoice, America's Future Foundation, Foundation for Economic Education, Foundation for Individual Rights in Education, Hillsdale College, The Fund for American Studies, Grassroots Leadership Academy, Conservative Book Club, Speech First, and The Steamboat Institute.
Past keynote speakers include Kellyanne Conway, Counselor to the President, Katie Pavlich, editor at Townhall, Kate Obenshain, political commentator and author of Divider in Chief, and Christina Hoff Sommers, resident scholar at the American Enterprise Institute, among others.
NeW is the nation's premier organization for conservative university women. Started as a book club in 2004 at the University of Virginia, NeW has expanded to campuses across the nation, teaching conservative principles, creating open forums for debate, and training young women to speak out on campus and in their communities. In addition, NeW hosts a Young Women's Leadership Retreat, The Gentlemen Showcase, and professional development trainings.
For press inquiries, please contact Alyssa Condrey at alyssa@enlightenedwomen.org.