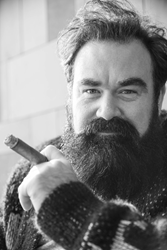 LOS ANGELES (PRWEB) June 06, 2018
Chris Collins, the best-selling author of Gamification: Playing For Profits and founder of Syndicate X, a "Secret Society for Entrepreneurs and Leaders," speaks out against Facebook CEO Mark Zuckerberg's mea culpa European tour before various heads of European political parties.
"Feels like Zuckerberg is the CEO of "Occupy Wall Street", not Facebook," Collins contends. "We really need him to stop and explain what business Facebook is in."
Since revelations about the Cambridge Analytica scandal emerged, Facebook has said it estimates 87 million Facebook users' data was possibly misused by the political ad targeting firm, including as many as 2.7 million Europeans.
"Facebook has no clear vision or outcome. They are in the data business like it or not. They control and track us," Collins continues. "Facebook has one of the largest face recognition databases in the world. Do we trust that info to a CEO who doesn't know what business he's in?"
"Whether it's fake news, foreign interference in elections or developers misusing people's information, we didn't take a broad enough view of our responsibilities," Zuckerberg said in his opening remarks at EU headquarters. "That was a mistake, and I'm sorry for it."
"We, as society, have seen this "play" enough times," Collins argues. "VW wasn't the only car company cheating on diesels. They were just the only ones who kept lying about it after being given the chance to correct diabolical overuse of power. BMW and Mercedes changed."
Although Zuckerberg's appearance was shorter than his appearances last month in Congress, he faced more challenging questions because the European Union enacts the General Data Protection Regulation (GDPR), which restricts what kind of data companies can use and store on EU citizens and what they can do with the data.
"Facebook hasn't changed. They have just started a PR campaign. In the end, changing their ways is more important," Collins concludes.