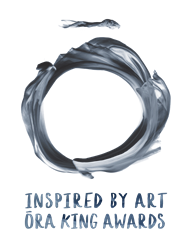 (PRWEB) June 07, 2018
The creativity of some of the world's finest chefs will be pushed to new levels over the course of the sixth annual Ōra King Awards.
Finalist chefs from North America, Australia, and Japan will have the opportunity to travel to New Zealand for a trip of a lifetime with Ōra King.
The chefs will be treated to a four-night stay where they'll experience some of New Zealand's most scenic destinations including Golden Bay, the Marlborough Sounds and Nelson while visiting Ōra King's hatchery, sea farm and processing facilities.
The Ōra King Awards (The Ōra's) recognize the outstanding creations of chefs around the world working with Ōra King salmon.
Ōra King salmon is seen as the premium and sustainable choice for chefs globally, with Ōra King recently receiving a four-star rating from the Global Aquaculture Alliance. The rating is the highest possible designation for responsible aquaculture production and sees Ōra King as the first in the world to offer four-star Best Aquaculture Practices King salmon to the food service market.
The awards were launched globally today (5 June) and the theme for this year's competition has been revealed: Inspired by Art. Chefs from New Zealand, North America, Australia, and Japan will be challenged to take inspiration from a piece of artwork - across any medium - and craft their interpretation of their chosen artwork on a plate.
New Zealand King Salmon Marketing General Manager, Jemma McCowan, says the challenge will inspire chefs and celebrate the importance of first impressions.
"We never fail to be amazed by the innovation our competing chefs display each year at the Ōra's, and this year's awards theme promises to deliver even more creative masterpieces," she says.
"Plate presentation will obviously take on a whole new level of importance, with art as the inspiration, but ultimately the dish must also deliver on technique, balance and flavor.
The Ōra's have always provided a platform for chefs to showcase their expertise. The entire process and experience embodies creativity, so we're expecting some truly amazing Ōra King salmon dishes," she says.
The Ōra's see chefs from around the world compete for one of four coveted titles.
Those awards are:
Best Ōra King Dish New Zealand
Best Ōra King Dish Australia
Best Ōra King Dish North America
Best Ōra King Dish Japan
Entries for the Best Ōra King Dish awards are now open and will remain so until July 31.
Chefs are required to submit their entry via a short online form at orakingsalmon.com where they will share information about their dish, including the chef's inspiration and techniques used, as well as an image of their creation. This information will be used to select six semi-finalists per country by an external independent panel.
The competition finalists will be announced on 17 September 2018. Finalist chefs will then be invited to the Ōra King Awards event in Nelson, New Zealand, on 16 October 2018, where the award winners will be revealed.
Terms and conditions for entry to The Ōra's are available on the Ōra King website –
orakingsalmon.com
###
2018 Ōra King Awards
The sixth annual Ōra King Awards (The Ōra's) recognize outstanding contributions from chefs working with Ōra King - New Zealand King Salmon's premium foodservice brand produced exclusively for fine dining restaurants. There are New Zealand, Australian, Japanese and North American Awards for Best Ōra King Dish. The Best Ōra King Dish 2018 from each country will be announced this October in Nelson, New Zealand.
About Ōra King
Ōra King is best-of-breed king salmon developed specifically for the food service industry. Ōra King is the result of a commitment to quality founded on a classic breeding program born in the top of New Zealand's South Island two decades ago. All of the company's husbandry and breeding, everything which Ōra King represents, is dedicated to the professional chef. It is the best of the best. Ōra King is to salmon as Wagyu is to beef.