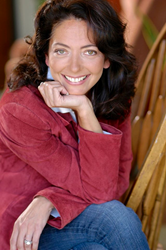 I started discussing #NotAllMen in the #MeToo era because it's important to recognize that not all men are bad or wrong.
SCOTTSDALE, Ariz. (PRWEB) June 07, 2018
Award-winning global leadership expert and motivational speaker Holly Dowling—who in the past 20 years has impacted millions of hearts and minds worldwide, including Fortune 500 executives and her "A Celebration Of You" podcast listeners in 87 countries—recently started her "Not All Men Are Monsters" (#NotAllMen) movement, inspired by her own #MeToo experience. She first wrote about her vision to celebrate men in a Thrive Global article, "How I Rekindled My Light," and subsequently discussed it in an interview with Dave Sanderson—Tony Robbin's prior security director and a survivor of "Miracle on the Hudson"—for his popular "Declassified" show.
Dowling says, "I started discussing #NotAllMen in the #MeToo era because it's important to recognize that not all men are bad or wrong. This topic has weighed heavy on my heart, and I felt the need to share my own personal experience where I was at the hands of a monstrous man—yet I know that there are so many good men out there. It is a vital time to have these sensitive conversations between men and women."
The #NotAllMen idea has been met with an unprecedented amount of support from women and men alike. According to Sanderson, "Holly's 'Men are not Monsters' interview/presentation on 'Dave Sanderson: Declassified' is his highest rated guest 'Daily Flash Briefing' he has had with over 8,000 listens to date!"
In her article, Dowling discusses her victimization at the hands of monster, and in turn, her transcendence from victim to victor—discovering that there are men choosing to be good men.
She states, "I feel it's time to celebrate the men out there that are not monsters—the men that are truly wanting to know what to do in these changing times. They care, they are champions, they are ambassadors of women, and there are a lot of men out there who stand up for integrity and class."
Dowling encourages women to celebrate the good men out there and for men to share how they stood up and continue to stand up for the women in their lives by sharing their stories on social media with the hashtag #NotAllMen.
About Holly Dowling
Holly Dowling is a dynamic, award-winning keynote speaker and inspirational thought leader who is passionate about the privilege of leading others. In the past 20 years, she has impacted millions of lives worldwide, including Fortune 500 executives and the hearts and minds of millions in 87 countries worldwide with her "A Celebration Of You" podcast. An expert in strengths-based leadership and corporate women's empowerment, Holly keynotes and facilitates high-level business engagements for Fortune 500 companies around the world. She is a two-time Stevie Award winner and recipient of The American Riviera Women Entrepreneur of the Year Award. Her mission is to continue to inspire millions of hearts and minds across the globe to have a better life. Holly speaks from her own experience after 'having it all,' then reaching rock bottom, and climbing back up again. She has been outspoken about her own #MeToo experience and recently started the #NotAllMen movement. To learn more about Holly, please visit http://www.HollyDowling.com.
About Dave Sanderson
Dave Sanderson is the President of his firm, Dave Sanderson International based out of Charlotte, NC. On January 15, 2009, Dave was one of the last passengers off the plane that crashed into the Hudson River, best known as "The Miracle on the Hudson." He shares the 12 skills he learned when he was the director of security for Anthony Robbins that he employed that day and during his 30+ year sales career which helped him be a top producer in every organization he was with—and how you can use them to not only survive but to also grow and thrive in your life.
Website: http://www.hollydowling.com/
Podcast:http:// https://itunes.apple.com/us/podcast/a-celebration-of-you/id1133017441?mt=2
Facebook: https://www.facebook.com/HollyDDowling/
LinkedIn:https://www.linkedin.com/in/hollydowling
Twitter: https://twitter.com/hollyddowling
YouTube: https://www.youtube.com/channel/UC5KNjsxzYn8D5QRbYrBbtIw
Instagram: https://www.instagram.com/holly.dowling/