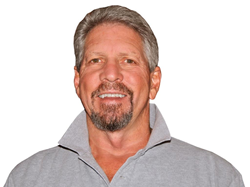 TELLURIDE, Colo. (PRWEB) June 06, 2018
Haute Residence welcomes Steve Catsman to its prestigious network of elite real estate professionals. Catsman represents the high-end real estate market in Telluride, Colorado to Haute Residence's affluent readers and followers.
Having lived, raised his family and worked in Telluride since the early 1970s, Catsman has risen as one of the city's most prominent real estate brokers. Some of his career highlights include the foundation of Telluride Real Estate Corp. in association with the Telluride Ski and Golf Company; as well as the development of Telluride properties such as Gray Head Wilderness Preserve – where you can enjoy fishing, biking, hiking, nordic skiing, tennis and horseback riding.
Affiliated with Christie's International Real Estate, Catsman leads a committed and knowledgeable team, representing some of Telluride's finest homes, ranches, ski-in/ski-out chalets, and large and small condos. He also guides his clients to the city's many cosmopolitan amenities such world-class arts, dining and shopping, which coexist with a small-town feel, great schools, and community.
Catsman arrived in Telluride in 1972, fresh out of school and by way of Aspen with his bride. They took the opportunity to be pioneers of the most beautiful ski area and town in North America. Although it was the love of skiing that brought them here, their passion for nature, outdoors and mountain living has made the historic town of Telluride their home for over 46 years and three generations. Inspired by Telluride, Catsman raised his successful sons here and they too have chosen to raise their children in the region.
Successful Developments

LAWSON HILL PUD (200 homes and 300,000 sq. ft. of industrial/accessory retail)
ADAMS RANCH (approximately 50 acres with 65 lots)
HOOD PARK (12 lots)
TUCSON PROPERTY-SAGUARO RANCH (1,100 acres and 180 Lots)
MOUNTAIN VILLAGE PROJECTS (various)
GRAY HEAD (25 lots on 885 acres inclusive of numerous amenities such as tennis, 16 miles of private trails, Equestrian Center, historic homeowner's clubhouse)
ELEMENT 52 (35 condominiums in historic Telluride's premier ski in/ski out location) representing the epitome of high end homes
About Haute Residence:
Designed as a partnership-driven luxury real estate portal, Haute Residence connects its affluent readers with top real estate professionals, while offering the latest in real estate news, showcasing the world's most extraordinary residences on the market and sharing expert advice from its knowledgeable and experienced real estate partners.
The invitation-only luxury real estate network, which partners with just one agent in every market, unites a distinguished collective of leading real estate agents and brokers and highlights the most extravagant properties in leading markets around the globe for affluent buyers, sellers, and real estate enthusiasts.
HauteResidence.com has grown to be the number one news source for million-dollar listings, high-end residential developments, celebrity real estate, and more.
Access all of this information and more by visiting: http://www.hauteresidence.com