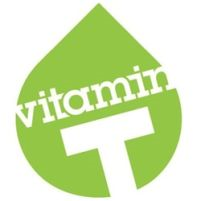 LOS ANGELES (PRWEB) June 06, 2018
Vitamin T is delighted to announce the release of its highly anticipated Digital Marketing Hiring Guide. A Marketing Buzzword Alert Barometer accompanies the guide for keeping companies up to date on the digital arena's continuously changing vocabulary. The new guide explores six essential roles businesses rely on for world-class marketing.
The Digital Marketing Hiring Guide is the first publication of its kind designed by Vitamin T. The guide details six primary digital marketing roles and their required skill sets. Vitamin T asserts that marketing teams that include these specific roles have the know-how they need to develop modern and effective marketing initiatives on any scale. The six essential roles for a digital marketing team include: Digital Marketing Manager, Marketing Automation Manager, Search Engine Marketer, Digital Marketing Analyst, Content Marketing Manager, and Social Media Manager.
According to President Susie Hall, "Digital transformation is impossible without the right talent to harness the power of technology and modern marketing techniques to achieve business goals." This gives organizations a roadmap to building their digital team and also details the skills that new hires should have in each of the outlined roles.
Also detailed are the skill sets associated with the six crucial roles. Easy to navigate, the insights are succinct and promise to give companies that utilize it as a hiring resource an edge in marketing. The guide features in-depth information about how to find and hire key talent for these digital marketing roles. "Built on insights from thousands of matches," according to Hall, "our guide is designed to help hiring managers navigate the evolving skill sets that will determine the success of companies around the globe."
To create its new hiring guide, Vitamin T and its parent company Aquent drew on many years of data and experience in the global human resources marketplace. Vitamin T analyzed thousands of data points to distill its guide to six key points—six roles that can drive any digital marketing team. The guide is poised to become a valuable resource for today's hiring managers.
For people who want to stay current on the vocabulary of today's marketing, Vitamin T includes the Marketing Buzzword Alert Barometer. The additional content helps companies stay on top of the latest trends and buzzwords they should know about. As a free resource, the guide is a must-read for business managers, hiring managers, and digital talent concerned about moving forward in today's competitive business landscape. Download your copy here.
About Vitamin T
Vitamin T is the talent agency for digital creatives. We personally meet each of our candidates face-to-face and conduct hands-on assessments and full portfolio reviews to ensure our talents' skills are best in class. We provide subsidized medical, dental, and vision benefits, as well as a 401(k) plan—not to mention free online training through Aquent Gymnasium. And because we're local, you'll always have highly qualified candidates as fast as humanly possible. To learn more, please visit: https://vitamintalent.com.
Contact Details:
Tim Donnelly, Media Contact
Phone: 323.475.7372
Email: tdonnelly(at)vitamintalent(dot)com
Address: Vitamin T
5670 Wilshire Blvd #1000
Los Angeles, CA 90036
Web:https://vitamintalent.com
Source: Vitamin T
###