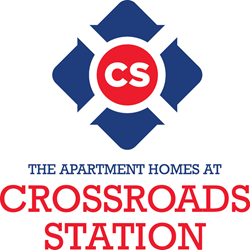 DF Multifamily was an easy choice for managing Crossroads Station due to their impressive track record of consistent performance and how their management practices always ensure the best on-site personnel.
FREDERICKSBURG, Va. (PRWEB) June 06, 2018
DF Multifamily, a division of Drucker + Falk, one of the nation's most prominent multifamily management companies, was recently named to oversee all marketing, leasing and on-site management of The Apartment Homes at Crossroads Station in Fredericksburg, Virginia. Slated for its debut in the summer of 2019, Crossroads Station promises to be one of the most premier commuter communities in Virginia and on the east coast. The community will be mixed-use with plans that include upscale apartments, exclusive retail shops and best-in-class office space.
Developed by Crossroads Associates, LLC with Winks Snowa Architects, "Crossroads Station will set a new standard for living communities in Fredericksburg, VA, with a unique commuter community with a relaxing country feel," according to Andrew Chisholm, Director of Multifamily Management at DF Multifamily.
Phase II will include 187 deluxe apartment units that will feature spacious bedrooms and living spaces with top-of-the-line appliances and finishes. An expansive clubhouse, community pool, grilling areas, dog park and a fully equipped gym are all planned to make this a highly desirable living choice for working professionals and families. Crossroads Station residents will enjoy the benefit of on-site access to the Virginia Railway Express (VRE - https://www.vre.org) that provides commuter train service to the DC area.
"For working professionals and families that enjoy the quality of life outside of the hustle and bustle of city living, this community provides the best of both worlds - easy access to transportation for work at a lower cost of living in a family friendly environment," adds Chisholm.
Current plans for future phases include the potential expansion of up to 600 apartments with additional amenities only found in high caliber living communities. Marketing plans are currently underway as it is expected that the property will be in high demand with pre-opening leasing beginning in late 2018.
"Residents will enjoy luxury urban living with a railway stop at their doorstep, trips for work or leisure to DC will be more convenient than sitting in traffic. Residents will enjoy retail amenities all within walking distance with the future development of shopping, dining and family entertainment," said Donna Morrison, Executive Vice President of Lester Development Corp., majority owner of Crossroads Associates, LLC. Added Morrison, "DF Multifamily was an easy choice for managing Crossroads Station due to their impressive track record of consistent performance and how their management practices always ensure the best on-site personnel."
ABOUT DRUCKER + FALK
Founded in 1938, Drucker + Falk is a full service real estate and investment firm managing a diverse portfolio of more than 30,000 apartment homes and approximately 3,000,000 square feet of office,
retail and industrial space in nine states. In addition to managing a broad range of properties, including class A+ to affordable apartment communities, mixed-use and all types of commercial properties, Drucker + Falk partners with clients on developing new properties, renovating and repositioning assets, converting historic properties to unique, upscale apartment homes and offers commercial leasing and sales services. For more information see http://www.druckerandfalk.com