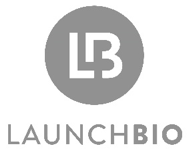 DURHAM, N.C. (PRWEB) June 07, 2018
LaunchBio, Inc., a national nonprofit organization, has received a $50,000 grant from the Grand Rapids, MI-based Wege Foundation to offer programs designed to increase biotech career opportunities for women and members of underrepresented populations. The funding will support an ambitious goal to increase the percentage of biotech startups in North Carolina that include women, African-Americans, Latinos, and Native Americans as founders or members of the leadership team so that their numbers more accurately reflect the population of the state.
"The biotech industry is among the fastest-growing in North Carolina, offering challenging work and high-paying jobs," says Joan Siefert Rose, LaunchBio's CEO. She points out, however, that women and people of color historically have been underrepresented in the life sciences, especially in leadership and company founder roles. "We need to find ways to inspire and retain people from diverse backgrounds to provide the talent that will fuel the continued growth of the industry here," Rose says. The Wege Foundation grant will be used for educational programs at LaunchBio's Durham offices; and as an incentive to encourage other private and public funders to support LaunchBio's efforts to achieve these goals.
Katy Furtado, grants manager for the Wege Foundation, says the initiative aligns with the family foundation's community service priority to advance equity of economic opportunities, including support for entrepreneurship and businesses led by people of color. "We are excited by the focus on inclusion in biotech startups, which have the potential to create wealth and jobs," Furtado says. "LaunchBio is well-positioned to extend a hand to those who may not have known such opportunities exist and help prepare them for careers that are poised to grow in today's dynamic economy."
LaunchBio's experience includes the creation of a pilot STEM initiative with the San Diego (CA) Unified School District that may serve as a national model to encourage targeted students to consider careers that combine research science with entrepreneurship. The program includes immersion in a working lab, the opportunity to meet with mentors and founders of biotech companies from diverse backgrounds, and a "Shark Tank"-style company pitch project. The initial pilot was judged so successful that LaunchBio was awarded a Community Development Block Grant to expand the program in 2018.
Support from the Wege Foundation will help LaunchBio apply the lessons learned from the San Diego project to additional communities that it serves and explore expanded partnerships with academic and nonprofit organizations to attract more women and people of color to biotech startups.
About the Wege Foundation (http://www.wegefoundation.com):
The Wege Foundation Board's mission statement is planting seeds that develop leaders in economicology, health, education, and arts, and enhance the lives of people in West Michigan and around the world.
The Wege Foundation's focus is Western Michigan, mainly in Grand Rapids.
Peter M. Wege, founder of the family foundation, felt strongly about keeping the mission local because it honored the wishes of his father Peter Martin Wege, who created the Foundation's resources. Peter Martin Wege founded Metal Office Furniture, today's Steelcase, in 1912.
About LaunchBio (http://www.launchbio.org):
LaunchBio, Inc., is a 501(c)(3) nonprofit organization that identifies, counsels, and supports high-growth, high-impact life science and biotechnology companies. Its mission is to build an ecosystem of innovation for the benefit of human health and well-being.
Started in 2016 with the support of BioInnovation Labs LLC, a network of co-working spaces designed and run by entrepreneurs, LaunchBio provides the connections to the larger entrepreneurial support community, shortening the time for a founder to start and grow a company. Entrepreneurs can spend their time working on the science, while LaunchBio offers education on building a business, connections to resources and subject matter experts, and introductions to funders.
We work collaboratively with our partners, especially in the communities where the co-working spaces are located: the life sciences hubs of Cambridge, MA; Durham, NC; San Diego; the San Francisco Bay area, and New York City. All are welcome to join the LaunchBio community.