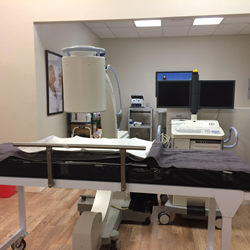 A New Day for Regenerative Medicine Training and Education
JUPITER, Fla. (PRWEB) June 08, 2018
Hands-On Orthobiologics Clinical Applications, Techniques and Procedures for Orthopedics, Sports Medicine, Pain Management and Spine.
Date: June 23, 2018 - Saturday 7:00am - 5:30pm
Place: RMT Institute, 304 Tequesta Dr. Tequesta, FL 33469
Faculty:
Robert Biscup, M.S., D.O., F.A.O.A.O., is a board certified orthopedic surgeon, practicing for more than 30 years. Dr. Biscup is recognized for extraordinary results in minimally invasive procedures and regenerative medicine for spine and orthopedic conditions. His developments in major reconstructive, previously failed, and his minimally invasive spine surgeries, have earned him international recognition as a pioneer in the field of spine care and spinal surgery. Dr. Biscup has traveled extensively throughout the United States, Europe, and Asia, lecturing and teaching the surgical techniques, instrumentation and implants he helped develop. Dr. Biscup is also at the forefront of regenerative medicine for spine and orthopedic care.
Rowan Paul MD, Partner - Primary Care Sports Medicine Physician-California Pacific Orthopedics and Sports Medicine, San Francisco, CA
Dr. Paul dedicates his practice to "Comprehensive care of the athlete with focus in medicine of sports, PRP, Bone Marrow Concentrates, Adipose, Amniotic Allograft MSC's, TENEX, expert ultrasound diagnostics and guided procedures, non-operative orthopedics, and rehabilitation fracture care". He is the Head Team Physician for the San Francisco Ballet and the Covering Team Physician for the Oakland Athletics. Dr. Paul, devotes his time advancing the field of Sports Medicine, micro-invasive regenerative medicine & interventional orthopedics using musculoskeletal ultrasound-guided "Regenerative Orthobiologics" stem Cell based treatments.
David Harrell PhD. DABRM, FAARM, FRSPH, Dr. Harrell has been active in molecular biology and regenerative medicine for more than 20 years. In that time, he has been active in academia, industry, and clinical/hospital settings. This allows him to understand numerous perspectives active within the field. He is the current president of the American Academy and Board of Regenerative Medicine, Editor-in-Chief of the Journal of the American Academy of Regenerative Medicine and owner @ Harrell BioScience Consulting. Dr. Harrell is Affiliated Research Scientist, HMS, IDI/CBR/BSR, Sits on the Health Advisory Board, IWEUS Capital and a Board Member, Regenerative Outcomes.
Target Audience: Physicians and staff of all modalities including Orthopedics, Pain Management, Sports Medicine, Interventional Radiologist, Rehabilitation Specialists and Spine.
Course requirements: All are welcome
Course Objectives – Upon completion the learner will be able to:
1. Discuss the basic biologic principles of regenerative medicine.
2. Identify the proper selection of biologics for specific treatments.
3. Prescribe appropriate post-treatment rehabilitation protocols.
4. Perform the collection and processing of PRP, BMC, and Adipose. (Directed to clinic staff)
5. Demonstrate competence in aspiration techniques for BMC, BMA (Marrow Cellution needle) and Adipose.
6. Understand non-surgical Orthopedic and Spinal treatment options
Program Schedule:
Morning Session - Didactics and Live Patient Procedure
Afternoon Session - Hands-On Cadaver Lab - Multiple Specimens stations with C-Arm, Ultrasound & MC-RAN 11
Collection and Processing of PRP, BMC and Adipose (Clinical Staff)
Tuition: (Includes Breakfast and Lunch)
$2,250.00 Doctor, $2000.00 RMTI Alumni, $1,125.00 Resident, $850.00 PA/NP, Medical students $650.00 and $500.00 Staff member
Registration: http://www.rmtinstitute.com/registration
Information: Sharon Bruneau, Program Director 407-230-3290 or sharon(at)accelleratedbiologics.com
Travel Accommodations for RMT Institute Educational programs.
We are pleased to offer Corporate Rates At:
Wyndham Grand Jupiter at Harbourside Place
122 Soundings Ave
Jupiter FL 33477
561-273-6666
AMuhammadi(at)wyndham.com
Corporate Rate Code: RMT Corporate Code 64500453
Or
Jupiter Beach Resort & Spa
5 North A1A
Jupiter, FL 33477
561-746-2511
JupiterBeachResort.com
Corporate Rate Code: RMT
Corporate Codes must be given at time of reservations to receive the RMT Institute Corporate Rate. (Please book with #'s/e-mail listed above, booking with a 3rd party will not give you the corporate rates)
Airports:
Palm Beach International (30 min from RMT Institute and Hotels)
Ft. Lauderdale International (90 min from RMT Institute and Hotels)
We want to connect with you! Connect with us:
LinkedIn: http://www.rmtinstitute.com/
Like us on Facebook:https://www.facebook.com/AccBio/
Follow us on Twitter: @institute_rmt
Like us on Facebook: https://www.facebook.com/RMTInstitute/