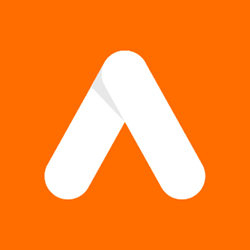 Customers to our shopping centres can enjoy a richer, more engaging experience as the messaging they are served up by Ayuda is more relevant to them based on who they are and where they live. - Ben Walker, CEO
(PRWEB) June 06, 2018
Australia's fastest growing retail out-of-home business*, Shopper Media Group, celebrates one year of partnering with out-of-home advertising technology company, Ayuda Media Systems (Ayuda) as it continues to deliver market-leading digital media solutions across its shopping communities.
Shopper Media Group has transitioned 100% of their Smartlite® digital advertising panels onto the Ayuda integrated software platform to take advantage of the most technologically advanced, flexible software in the industry to manage sales, scheduling, data-driven digital ad serving and customer-facing enablement tools.
Shopper Media Group's partnership with Ayuda demonstrates its focus on delivering unrivalled technology in the OOH space and customisable campaigns to clients. Shopper Media Group have utilised the Ayuda software to streamline content scheduling, allow mass personalisation capabilities and increased creative campaign flexibility to align even better with the needs of each individual advertiser.
Ben Walker, Shopper Media Group CEO says, "Innovative technology is a powerful driver in achieving growth and providing a customisable DOOH experience. Implementing Ayuda has allowed us to offer greater digital inventory flexibility, and thus greater personalisation options. We can run multiple different advertising scenarios during each day and to different locations/audiences across our local shopping communities simultaneously.
"Customers to our shopping centres can enjoy a richer, more engaging experience as the messaging they are served up by Ayuda is more relevant to them based on who they are and where they live; powered by our understanding of our local shopping communities."
Shopper Media Group continues to experience unprecedented growth with its network of Smartlite® Digital Panels spanning to over 235 shopping centres across Australia and reaching more than 5.65 million unique shoppers each fortnight.
Paul Rago, Shopper Media Group Chief Financial Officer, believes Ayuda's end-to-end solution is key to the partnership's success. "Our partnership with Ayuda helps us power key components of our business, from lead creation to the scheduling of content, from the contract management to client invoicing. Stability and flexibility are also especially important in the digital out-of home space, and Ayuda's integrated platform fulfils this core business need."
Ayuda's APAC Managing Director, Remi Roques says, "Ayuda is excited to be providing Shopper Media Group with a robust content management system and comprehensive on-site support. As a leader in the retail OOH market, Shopper Media Group delivers innovative digital solutions, which Ayuda is excited to support over this period of fast expansion."
About Shopper Media Group
Since its launch in 2015, Shopper Media Group has achieved exponential growth in the retail out-of-home landscape and is currently Australia's fastest growing company in this sector*, with a focus on expanding reach in local grocery-centric shopping centres.
Shopper Media Group offers shopping centres a market-leading digital solution with its advertising panels, advanced Wi-Fi and virtual beacon technology that accurately tracks shopper behaviour in real-time. For more information about Shopper Media Group, visit https://www.shoppermedia.com.au
About Ayuda Media Systems
Ayuda is an advertising technology company specializing in OOH business optimization. The Ayuda Platform is used globally by some of the world's largest OOH companies to manage day-to-day business operations. It includes an end-to-end ERP specially built for OOH, a fully native ad-based digital signage platform, and programmatic integrations that enable OOH media companies to tap into new digital revenue streams and modernize their trading models. Ayuda is a proud member of the DPAA, OAAA and FEPE.
For more information about Ayuda, visit http://www.ayudasystems.com
*SMI data April YTD 2018