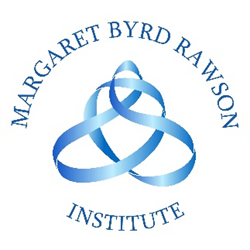 FREDERICK, Md. (PRWEB) June 07, 2018
The Margaret Byrd Rawson Institute (MBRI), a Frederick nonprofit dedicated to improving global literacy, has partnered with the DC-based Leadership Initiatives to share opportunities for high school students to take part in their 2018 Youth Development Program Summits hosted by Georgetown University. Leadership Initiatives is dedicated to creating future leaders across the globe through experiential learning. Leadership Initiatives is offering over $500,000 in funding for their Future Leaders Mentorship Scholarship program.
Future Leaders Mentorship Scholarship grant recipients attending one of the Georgetown Internship Summits will experience an unparalleled mentorship program, one-on-one college application assistance from top admissions experts. In addition, they will receive unlimited college essays and scholarship assistance with applications professionally reviewed by partners at University Initiatives. Potential mentors in the Youth Development Summit include leaders from Sysco Systems, PNC Bank, Exxon, NASA, the U.S. Department of State, Georgetown University Hospital, Johns Hopkins University Hospital, George Washington University Hospital, the Secret Service, Homeland Security, U.S. Pentagon, the National Institute of Health, NFL, Microsoft, the World Bank, U.S. Embassy, Capitol Hill, USAID, FBI, ACLU, the Peace Corps, and more. Over the course of 12 months, these mentors work with students to help navigate the way to their future colleges and careers by conducting mentorship calls. Each scholarship recipient is entitled to six separate mentorship calls, which can be with one mentor or multiple mentors from varied fields.
Leadership Initiatives is offering webinars every Sunday at 8pm EST to introduce their program to families across the nation. To sign up for the webinar, please visit http://www.bethechangenow.org/webinar. For more information, visit https://bethechangenow.org/enroll/ and enter the Margaret Byrd Rawson Institute code "MBRI" to receive an additional $1,000 in tuition assistance.
About the Margaret Byrd Rawson Institute
The mission of the Margaret Byrd Rawson Institute (MBRI) is to ensure that all children have access to an education that best serves their learning styles and individual needs. Established in 2001 by Margaret Byrd Rawson and a small group of supporters, the MBRI is a non-profit organization that provides community outreach and teacher training in dyslexia education. The Institute is dedicated to the advancement of education for all children, their parents, their teachers, and the local, regional, national, and global education community. For more information, visit http://mbri.org/.
About Leadership Initiatives
Leadership Initiatives (LI) is a nonprofit organization committed to bringing the opportunity of democracy and economic prosperity to communities around the world. LI empowers individuals and groups to take control of their circumstances through education, business creation, and the application of practical skills. For more information, visit http://lichange.org/.