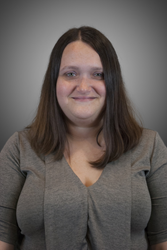 "My goal is to make sure my clients understand their coverage needs and their policies."
PALMETTO, Fla. (PRWEB) June 11, 2018
North Manatee Insurance Inc., a franchise of We Insure, opened its doors on June 11, 2018. The new office in Palmetto, FL is a property and casualty insurance franchise company, owned by Khara Schauer
It's no secret that We Insure has been expanding at a rapid rate in Florida and Georgia throughout the past 9 years. Even after such a short period of time in the industry, their presence is evident – with 80+ locations, and countless awards and achievements. They've made it known that this success stems from building and maintaining relationships – with their Carrier Partners, their insureds, and of course – their Agency Owners.
Khara was born and raised in Palmetto with strong family roots in the area. Raising a family and supporting her community is a passion of hers. Growing on that passion for helping others, Khara opened her own insurance franchise with We Insure, named North Manatee Insurance Inc.
Khara is an experienced Insurance Agent having worked with an Allstate Agency for six years. Her background is also strong in customer service with 16 years of experience in hospitality. When Khara discovered the benefits of We Insure, she knew the time was right to be her own boss. Now she can provide the best service to her local community.
For some time Khara was interested in opening an independent agency. "I looked into the company and decided it would be a great fit for me." While looking into the advantages of owning a We Insure Agency, Khara recognized the support and help from the corporate office. "They take so much off our hands, so we can focus on sales and growing our business."
"I'm excited about being a new Agency Owner with We Insure! Having the ability to shop over 150 top-rated insurance companies, allows me to find the best options and savings for my clients." "My goal is to make sure my clients understand their coverage needs and their policies. I spend time with all my clients educating them on the policy and providing excellent service they remember. Most people would describe me as detail-oriented, proactive and caring."
About We Insure Group:
We believe in the Power of We. Our relationships with a multitude of top-rated insurance companies give our customers their own power to choose and the confidence of knowing they're insured properly at premiums that work for them. We offer a different and better way to buy insurance—and our customers benefit. Purchasing insurance just got quicker and easier. Because we shop the top companies for our customers, they can relax and enjoy the benefits and the life they love. We make purchasing decisions hassle free. Buy online, over the phone, via email or in person at a nearby We Insure office. We choose only the best insurance agents. Our top-quality, experienced agents undergo extensive training. Our technologies and support allow our agents to focus 100 percent on serving our customers' insurance-buying needs, searching top-rated carriers, evaluating coverage, identifying discounts, and giving customers the power of choice. We Insure offers Franchise Opportunities currently in Florida and Georgia and have over 80 retail locations with over 300 people and over $125,000,000 million in annual sales