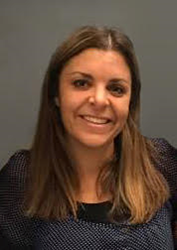 new york (PRWEB) June 07, 2018
Sports nutrition is big business. According to a recent report, the industry is projected to hit $39 billion by 2020 – up from $24 billion in 2013.
Elyse Lovett MS, MBA, marketing manager with Kyowa Hakko USA, will discuss the factors impacting the phenomenal growth of sports nutrition products and services at the 15th Annual International Society for Sports Nutrition (ISSN) Conference in Clearwater, FL. Her session runs from 2 p.m. to 2:50 p.m. on Saturday, June 9, at the Hilton Clearwater Beach Resort & Spa.
Concerns about obesity and other health issues are spurring some of that growth. Ms. Lovett will talk about how recreational and lifestyle consumers are prime targets for sports nutrition companies and manufacturers. She'll also provide an overview of the demographics driving growth in the sports nutrition market.
Conference attendees can learn more about Kyowa's sports nutrition offerings at Booth
#100 in the ISSN Exhibit Hall. For more information about the ISSN Conference, visit
https://www.sportsnutritionsociety.org/CONBrochures/issn15thannualc.pdf.
About ISSN
The International Society of Sports Nutrition is the only non-profit academic society dedicated to promoting the science and application of evidence-based sports nutrition and supplementation. The ISSN is the world's leader in providing science-based sports nutrition and supplement information. Our peer-reviewed journal (JISSN), conferences, and attendees are the key influencers and thought-leaders in the sports nutrition and supplement field. For more information, visit https://www.sportsnutritionsociety.org.
About Elyse Lovett
Elyse Lovett is the Marketing Manager for Kyowa Hakko USA. She oversees Kyowa's marketing activities for North and South America. Elyse holds an MBA in Marketing and MS in Clinical Nutrition from New York Institute of Technology, and a bachelor's degree in Biochemistry and Nutrition from Rutgers University.
About Kyowa Hakko USA
Kyowa Hakko USA is the North & South American office for Kyowa Hakko Bio Co. Ltd., an international health ingredients manufacturer and world leader in the development, manufacturing, and marketing of pharmaceuticals, nutraceuticals and food products. Kyowa is the maker of branded ingredients including Cognizin® Citicoline, Pantesin® Pantethine, Setria® Glutathione, as well as Sustamine® L-Alanyl-L-Glutamine. For more information visit Kyowa-USA.com.
*These statements have not been evaluated by the Food and Drug Administration. This product is not intended to diagnose, treat, cure, or prevent any disease.
# # #