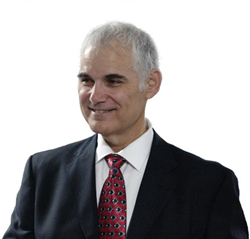 Tax liens are one of the avenues investors have available to them
Charlotte, NC (PRWEB) July 16, 2018
The typical IRA arrangement limits investors to selections of stocks and funds for their retirement investments. But as American IRA notes in a recent blog post, there are more options out there for investors willing to try the Self-Directed IRA. One such avenue of investment is what is known as a tax lien.
A tax lien is a form of lien—that is, a "security interest" of a certain type of property—filed on those who have been unable to make tax payments. These liens usually fall on real estate assets. The government, rather than waiting for an "unknown future date to collect the funds," as the article says, will sell the lien at public auction. For this reason, liens can secure a great amount of return, with South Carolina liens offering up to 12% returns. Other states can offer even higher returns.
Those investors who bid on liens at auctions will find themselves in the potential possession of a bargain. That makes for stunning returns for those who are good at picking out liens and understand the auction process. But perhaps the most beneficial aspect of these investments is that they can be held within a Self-Directed IRA, affording the investor all the protections of other types of holdings, such as real estate, precious metals, and of course, stocks and bonds.
Those retirement protections make the Self-Directed IRA highly attractive to anyone who invests regularly in tax liens. While these investments are not
"Typical" of many American investors, they do represent a way for those with lesser funds to secure bargain-type deals on real estate assets.
"Tax liens are one of the avenues investors have available to them," notes Jim Hitt, CEO of American IRA. "And we at American IRA like to highlight these investments because it shows what a Self-Directed IRA can do. There is a lot of freedom to be had—and plenty of returns to be found—for those investors who are willing to think outside the box. Tax liens may be the primary example of outside-the-box thinking."
For more information about Self-Directed IRAs, or to schedule a free consultation, contact American IRA at 866-7500-IRA or visit http://www.AmericanIRA.com.
"About:
American IRA, LLC was established in 2004 by Jim Hitt, CEO in Asheville, NC.
The mission of American IRA is to provide the highest level of customer service in the self-directed retirement industry. Jim Hitt and his team have grown the company to over $400 million in assets under administration by educating the public that their Self-Directed IRA account can invest in a variety of assets such as real estate, private lending, limited liability companies, precious metals and much more.
As a Self-Directed IRA administrator, they are a neutral third party. They do not make any recommendations to any person or entity associated with investments of any type (including financial representatives, investment promoters or companies, or employees, agents or representatives associated with these firms). They are not responsible for and are not bound by any statements, representations, warranties or agreements made by any such person or entity and do not provide any recommendation on the quality profitability or reputability of any investment, individual or company. The term "they" refers to American IRA, located in Asheville and Charlotte, NC."