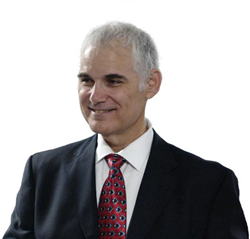 Realtors should know about this unique market segment
ASHEVILLE, N.C. (PRWEB) July 14, 2018
The Self-Directed IRA stands as one of the most powerful tools investors can use to protect their assets and take hold of their financial destiny. But is it something that realtors should also be aware of?
In the recent post, American IRA expressed just how common it is for those who hold a Self-Directed IRA to use these investment vehicles to hold real estate. While there are some limits on holding real estate with a Self-Directed IRA—such as the inability to hold a personal property within that IRA—many investors use the IRA to gain additional tax protections on their investment real estate.
According to Jim Hitt, CEO of American IRA, that can mean that it is worth knowing about these investment vehicles, even from the perspective of the realtor. "Realtors should know about this unique market segment," argues Jim Hitt. "Not only are there plenty of investors out there who are interested in investing in real estate for retirement purposes, but these investors represent a market segment that realtors often ignore. Those realtors who keep in mind the Self-Directed IRA might find themselves with even more clients."
Because investors can use Self-Directed IRAs to invest in real estate, that can lead to more clients looking for investment properties specifically. Through a Self-Directed IRA, owners are not allowed to directly manage or use the properties themselves, which means anyone investing with a retirement account would look for rental investment properties.
"Additionally, there are lots of different investments available to these types of clients," said Jim Hitt. "Single family rental homes, apartment complexes, duplexes—as long as it is an investment property, it is available for potential use within a Self-Directed IRA." That, Jim Hitt argues, means that realtors should be fully aware of this option and that many investors out there use it.
For more information about Self-Directed IRAs, or to schedule a free consultation, contact American IRA at 866-7500-IRA or visit http://www.AmericanIRA.com.
"About:
American IRA, LLC was established in 2004 by Jim Hitt, CEO in Asheville, NC.
The mission of American IRA is to provide the highest level of customer service in the self-directed retirement industry. Jim Hitt and his team have grown the company to over $400 million in assets under administration by educating the public that their Self-Directed IRA account can invest in a variety of assets such as real estate, private lending, limited liability companies, precious metals and much more.
As a Self-Directed IRA administrator, they are a neutral third party. They do not make any recommendations to any person or entity associated with investments of any type (including financial representatives, investment promoters or companies, or employees, agents or representatives associated with these firms). They are not responsible for and are not bound by any statements, representations, warranties or agreements made by any such person or entity and do not provide any recommendation on the quality profitability or reputability of any investment, individual or company. The term "they" refers to American IRA, located in Asheville and Charlotte, NC."