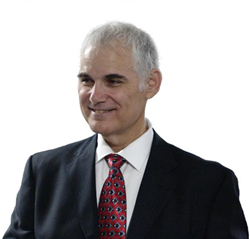 It is possible to use a Self-Directed IRA to gain access to all sorts of non-prohibited transactions
CHARLOTTE, N.C. (PRWEB) July 07, 2018
The Self-Directed IRA can offer investors different options for legally reducing their tax burden and retaining more of their money. However, those added benefits also mean that there are rules and regulations to which investors must adhere. American IRA, a Self-Directed IRA administration firm, recently released a list of those prohibited transactions at its website.
"People need to know that while the Self-Directed IRA is a powerful tool, it is also a tool that comes with instructions," said Jim Hitt, CEO of American IRA. "And in this case, the instructions are written by the IRS—so that means you will want to pay attention to them."
Among the prohibited transactions are those purchases that would invest retirement money into prohibited assets such as wine. Although wine can serve as a personal investment, holding wine within a Self-Directed IRA would add too many complications to the retirement account, which is what the IRS hopes to avoid by making it a prohibited transaction.
"It is possible to use a Self-Directed IRA to gain access to all sorts of non-prohibited transactions," notes Jim Hitt. "Real estate, private stock, tax liens, precious metals—all of these are perfectly valid transactions provided you do them the right way. But there are certain rules to which every investor needs to pay attention."
For instance, even within the category of precious metals, it will be much simpler for investors to purchase approved types of precious metals, such as U.S. American Eagle gold coins. Within a Self-Directed Real Estate IRA, investors are expected not to purchase property that they then use for their own private purposes.
"As long as investors know the rules," says Jim Hitt, "they will do just fine. That is why we put out this list of prohibited transactions—to make people aware of the fact that there are some limitations on tools as powerful as the Self-Directed IRA."
For more information about Self-Directed IRAs, or to schedule a free consultation, contact American IRA at 866-7500-IRA or visit http://www.AmericanIRA.com.
About:
American IRA, LLC was established in 2004 by Jim Hitt, CEO in Asheville, NC.
The mission of American IRA is to provide the highest level of customer service in the self-directed retirement industry. Jim Hitt and his team have grown the company to over $400 million in assets under administration by educating the public that their Self-Directed IRA account can invest in a variety of assets such as real estate, private lending, limited liability companies, precious metals and much more.
As a Self-Directed IRA administrator, they are a neutral third party. They do not make any recommendations to any person or entity associated with investments of any type (including financial representatives, investment promoters or companies, or employees, agents or representatives associated with these firms). They are not responsible for and are not bound by any statements, representations, warranties or agreements made by any such person or entity and do not provide any recommendation on the quality profitability or reputability of any investment, individual or company. The term "they" refers to American IRA, located in Asheville and Charlotte, NC.