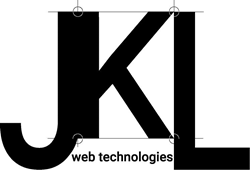 Don't let the tip of the iceberg sink your application
VALLEY FORGE, Pa. (PRWEB) June 08, 2018
JKL Web Technologies offered it's first of many upcoming whitepapers focused on helping their peers and clients manage the many challenges of today's technology landscape. The company's first whitepaper, labeled "Top 10 Reasons Your Company Needs a Technology Gatekeeper", came about after finding themselves continually educating their clients and peers after the company's press release of their new Sentinel Gatekeeping services on January 29th.
Code review is a critical step in a company's software development life cycle (SDLC), yet most organizations place their emphasis on the look and feel of their application rather than the underlying structure of their code base. As long as the application does what is expected, there is unfortunately little attention paid to the code that was written, the process in which the code was bolted on, or how congruent the new code is with the rest of the application. Code reviews save valuable company resources (time and money), and ensures that companies avoid with the underlying dangers that all too commonly present.
Managing Director, Jeff Walton, states "once we announced the launch of our new Sentinel Gatekeeping services earlier this year, we found ourselves reviewing all the benefits that such a service would bring to our clients. As a result, we thought sharing the benefits via a whitepaper would be appreciated by our colleagues and clients." After receiving initial positive praise, JKL will continue to offer additional whitepapers on other topics of interest, and will make them available on their website, JKLWebTechnologies.com.
Whitepaper download: http://jklwebtechnologies.com/whitepapers/gatekeepingWhitepaper.pdf
About JKL Web Technologies
JKL Web Technologies is an all US-based service company offering a one-stop-shop holistic approach to client's online needs from performance, accessibility, usability testing, search engine optimization, web design, and security. The team at JKL has decades of experience in the fintech world working with leaders in top-tier areas of global banking, insurance, trading, as well as e-commerce and the entertainment industry. JKL has subject matter experts in each realm of the software development life cycle, and continues to add additional services to address their clients' needs. JKL Web Technologies can scan, analyze, and consult for our clients no matter where they are located. Regardless of our client's needs and existing skillset, our goal is to help our clients build and manage a code base utilizing best practices and while considering maintainability and security, to create a cohesive whole across multiple applications.