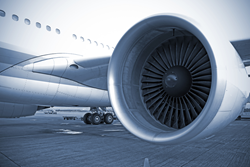 We are pleased to be working with the FAA on the development of these important standards and appreciate the trust that the FAA has placed in SAE International. - Director of Aerospace Standards for SAE International
WARRENDALE, Pa. (PRWEB) June 08, 2018
SAE International, the leading global association for aerospace, automotive and commercial-vehicle engineers, has been tasked by the Federal Aviation Administration (FAA) to develop industry aerospace standards to demonstrate compliance with FAA powerplant fire protection requirements.
SAE International is forming a new technical committee, A-22 Fire Protection and Flammability Testing to develop industry standards for the testing of systems and components to assist with the design and certification of fire protection systems. The initial program of work includes the development of a suite of standards to assist with the update of FAA Advisory Circular AC 20-135 Powerplant Installation and Propulsion System Component Fire Protection Test Methods, Standards and Criteria. Methods to calibrate and setup a new sonic burner as an optional replacement for existing fire test burners will also be created.
"We are pleased to be working with the FAA on the development of these important standards and appreciate the trust that the FAA has placed in SAE International to utilize industry standards as guidance material," stated David Alexander, Director of Aerospace Standards for SAE International. "Our expert constituents, leaders and Aerospace Standards team provide industry and government stakeholders with the confidence to entrust us with the development and maintenance of safety-critical test methods."
The next face to face meeting will be held November 1 - 2, 2018 in Atlantic City, New Jersey following the FAA Fire Safety Systems meetings scheduled October 30 - 31. Qualified professionals from aircraft and engine manufacturers, suppliers, testing agencies, regulatory authorities, and research organizations with an interest in serving on the A-22 Committee and contributing to the development of the documents, should contact Laura Feix, SAE Aerospace Standards Engineer, at laura.feix@sae.org or +1 724.799.9198.
SAE International Aerospace Standards repository includes nearly 8,500 active documents which can be accessed at http://www.sae.org/standards. Its 250 committees comprise 10,000 experts from 56 countries representing industry, regulatory authorities, military agencies, researchers, and consultants. Document development serves the full spectrum of aerospace businesses in both the commercial and military sectors thereby meeting the engineering, advanced technology, safety, regulatory, and defense needs of a world market.
About SAE International
SAE International is a global association committed to being the ultimate knowledge source for the engineering profession. By uniting over 127,000 engineers and technical experts, we drive knowledge and expertise across a broad spectrum of industries. We act on two priorities: encouraging a lifetime of learning for mobility engineering professionals and setting the standards for industry engineering. We strive for a better world through the work of our philanthropic SAE Foundation, including programs like A World in Motion® and the Collegiate Design Series™.
For more information: http://www.sae.org.