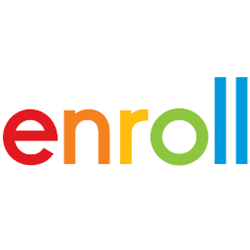 Educating minds across the globe in a collaborative and effective fashion has always been our goal.
SAN FRANCISCO (PRWEB) June 12, 2018
We live in an ever-shrinking world, and Enroll.com believes that everyone should have an equal opportunity at education. To this end, Enroll.com was created with the vision to allow everyone involved in the educational system to connect on one platform. As stated by Kimberly Hughes, Enroll.com senior engineer; "The organic growth that has occurred over the last four years has been inspiring. Educating minds across the globe in a collaborative and effective fashion has always been our goal." By consolidating all aspects of the educational process in one area, Enroll.com offers a unique opportunity to achieve that goal.
Education is the foundation of society.
With the rise of technology, the importance of education has also risen. We must ensure that future generations receive proper training, and Enroll.com provides that opportunity for all students, no matter their background. Using that knowledge and skill, citizens can improve their lives, enabling them to achieve genuine security, health, and progress on a global scale.
Education also has a direct impact on productivity. Throughout history, knowledge has sparked inventions that have revolutionized the world, leading to exponential growths in productivity. Despite this, 75 million children worldwide grow up without any education whatsoever. Enroll.com offers the chance for all youth, regardless of status or location, to receive access to education improving the lives of everyone worldwide.
The current educational system has many shortcomings that Enroll.com is designed to combat. The growth of educational institutions are at an all-time high, yet they are inefficient, expensive, and difficult to navigate. Conversely, by capitalizing on emerging technologies, Enroll.com is building a community that is ever growing and self-sustaining.
Enroll.com offers a chance for everyone to learn.
With all of these factors in mind, Enroll.com has been created to provide an equal opportunity for all global citizens to receive an education. Institutions that use Enroll.com gain access to an integrated system that allows students to discover them, as well as work directly with tutors and students. Schools also have access to additional programs, integrating financial aid, school activities, scholarships, and more.
Students signed up with Enroll.com are granted open access to tutors, as well as educational institutions. With the opportunity to provide feedback, prospective pupils can easily find the colleges and tutors that match their goals. Students are also able to enroll in online courses, offering them practical skills for the job market.
Educators and tutors can interact with their students directly, providing them with the most up to date lesson plans and training materials for each student. The Enroll.com Marketplace offers educators the chance to sell and trade teaching aids, development tools, and training materials. Parents that use Enroll.com have the opportunity to track their child's academic progress and tutoring, as well as collaborate with teachers and tutors to ensure their child has the optimal learning experience.
About Enroll.com: Enroll.com's goal is to create a unique and powerful collaborative learning ecosystem that empowers students, parents, educators, tutors, and organizations to connect. We've created the most cutting edge, user-friendly resources, and tools for creating an online community for learning success. For more information, please head to our website https://enroll.com/ or email us at info@enroll.com to learn more about our exciting opportunities for students and education institutions.