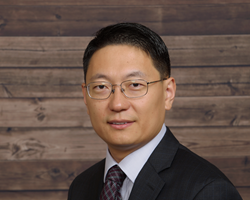 We are very excited to have Bo on board and take Baicells to the next step.
PLANO, Texas (PRWEB) June 08, 2018
Baicells Technologies, a global leader of disruptive LTE & 5G solutions, is pleased to announce that Dr. Bo Wei will be joining the company as CEO & President, effective immediately. Dr. Wei has extensive experience in the telecommunication sector having worked as leadership roles within both vendor side including Nokia and Huawei as well as on the operator side with AT&T and Verizon.
"It is an honor to be part of such a wonderful organization and the mission where we devote ourselves to serving ALL unserved in North America and the rest of the world," said Bo Wei.
This comes following Baicells' announcement to move its headquarters to Plano, Texas in order to better serve the North American market which has increasingly been a focal point for the growing, international tech company.
"We are very excited to have Bo on board and take Baicells to the next step," said Minchul Ho, VP of Sales. "His experience in the carrier space along with major LTE manufacturers, as well as his authentic team player attitude make him an extraordinary fit for Baicells."
About Baicells
Baicells is a privately-held, high tech company providing disruptively-priced and technically innovative LTE wireless broadband access solutions, supporting fixed wireless, and mobile small cells. Baicells' turnkey end-to-end solutions, have made it much easier to provide wireless internet within everyone's reach at a very low cost. These innovative solutions can be used by mobile operators, broadband access operators, cable operators, mobile virtual operators, governments and enterprise private networks.