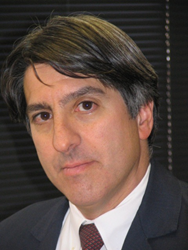 "But summer activities also can create hazards from CO exposure. We may turn off the furnace for heating, but hot water boilers, gas ovens, gas drying machines, and other gas appliances that are poorly maintained can produce and leak the gas." - David Klibaner
DENVER (PRWEB) June 20, 2018
Carbon monoxide (CO) deaths and injuries don't just happen in the winter. "They are most common in winter because we often are indoors with faulty furnaces, hot water boilers and other appliances spewing this odorless but deadly gas into our homes," said personal injury attorney David Klibaner, founding partner of Klibaner Law Firm. "But summer activities also can create hazards from CO exposure. We may turn off the furnace for heating, but hot water boilers, gas ovens, gas drying machines, and other gas appliances that are poorly maintained can produce and leak the gas."
Since CO is odorless, the gas can slowly fill a room until the occupants are suffocated. Even if a dose is not lethal, the symptoms of chronic exposure to high levels of CO can cause irreversible brain and heart damage. "And a person can easily be poisoned by CO without even knowing it," added Klibaner.
The symptoms of CO exposure are often the same as the flu, food poisoning and many other disorders: nausea, severe headaches, dizziness, and fatigue. Doctors and emergency rooms often fail to diagnose the problem, and unless specifically requested, may not test for CO levels in the blood. "So, if you ever suspect CO poisoning, act immediately," stressed Klibaner.
In the summer, causes of CO poisoning include grilling inside an enclosed area, such as using charcoal briquettes inside a house or garage. When camping, propane stoves and other heating devices can give off carbon monoxide. If there is poor ventilation, there is a risk of carbon monoxide sickening or even killing a person who is exposed.
"Even barbecuing inside a tent can cause carbon monoxide exposure because, although people feel they are out in the elements, they are still creating an enclosed environment with potentially high levels of carbon monoxide," noted Klibaner.
Using gas-powered tools in an unventilated area, such as a garage, can also cause poisoning. "To prevent CO injury and death, every house should have CO detectors that work year-round," concluded Klibaner. "If you have one that is several years old, check the expiration date to see that it will continue to detect excessive levels of carbon monoxide. Every rental apartment or vacation home should have a CO detector as well. Finally, when camping in a tent, or in any confined area where fuel is burning, make sure you know there is adequate ventilation."
About David Klibaner, Klibaner Law Firm
David Klibaner is a graduate of the Trial Lawyer's College, founded by Gerry Spence, National Institute for Trial Advocacy, member of the American Association of Justice and has served on the Board of Directors of the Colorado Trial Lawyers Association.Practice areas of the Klibaner Law Firm include personal injury, catastrophic injuries, construction accidents, insurance bad faith, truck crashes, motor vehicle accidents and more. For more information, please call (303) 863-1445, or visit http://www.daklawfirm.com. The law office is located at 899 N. Logan Street, Suite 200, Denver CO 80203.
About the NALA™
The NALA offers small and medium-sized businesses effective ways to reach customers through new media. As a single-agency source, the NALA helps businesses flourish in their local community. The NALA's mission is to promote a business' relevant and newsworthy events and achievements, both online and through traditional media. The information and content in this article are not in conjunction with the views of the NALA. For media inquiries, please call 805.650.6121, ext. 361.