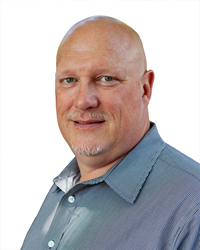 EMERYVILLE, Calif. (PRWEB) June 11, 2018
Steven's experience with retail, financial services, media and entertainment, and technology businesses make him the perfect addition to the team.
"I believe truly listening to people drives success in marketing research. It's not a plug and play game. I am thrilled to be joining Greenberg because the team understands that client satisfaction is achieved through in-depth research with a thorough approach to the whole client. We are a perfect match in our philosophies and I look forward to helping grow our business on the East Coast."
Iwan Thomis, Chief Strategy Officer, welcomed Steven to the company at an all-hands event this month.
"I'm delighted to welcome Steven to Greenberg. He brings great energy and perspective to the business, and we're excited to add his experience to the team."
Steven has over 20 years' experience in strategy and research with firms such as Ipsos, The NPD Group, TNS, and Yankelovich. Most recently he ran his own consultancy, Cor-5 Consulting.